January 26
Porter Fork road, West Porter, Neffs, Olympus Hills
Elevations, slope angles and aspects
5200-9870', angles over 35°, north, east and west facing aspects.
Snow conditions
Recent storm snow had settled to around a foot, allowing for fast skiing and easy trail breaking.
Hoar frost development at lower and mid elevations(that was quick).
Weather
Clear to partly cloudy skies, moderate temperatures. Wind was light from the west
Avalanche activity
West Porter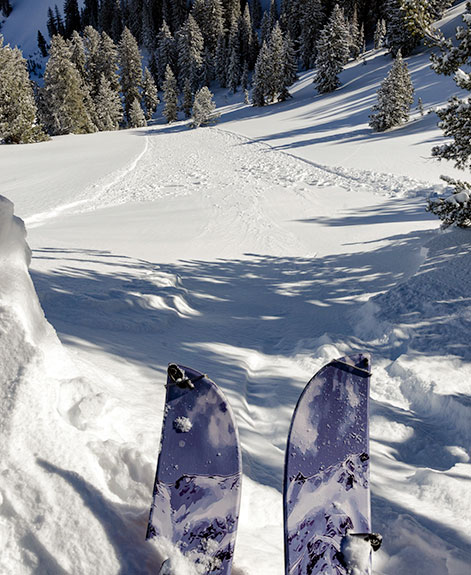 Dropped a small cornice to check for active drifting. 4-8" deep, running on a density change within new snow.
Packed a bit of a punch into lower angled terrain.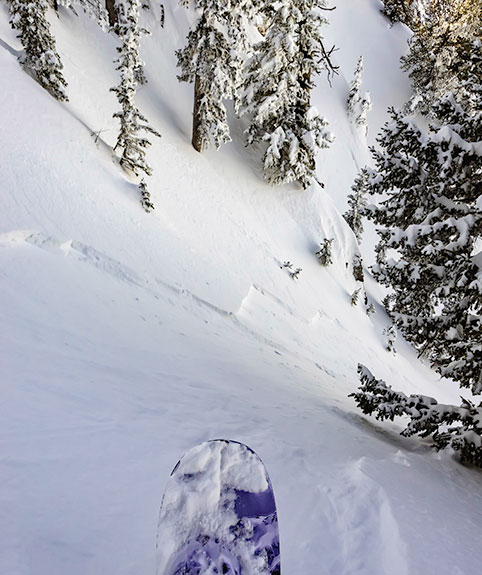 Ski cut on entry into upper north facing Neffs.
Similar result but, slope had previously slid with the slide running on shallow snow pack bed surface.
New snow slides were also observed in the apron and Red Rock Wall exit run, running during the storm.
Bed surfaces were covered by storm snow.
Evaluation
Mostly stable, with recent drifting the instability.
Would expect settlement to stabilize, a little surpized it hadn't already.
Isolated potential for slides breaking into older recrystallized layering.
Would expect future instability to be from suggested warming temperatures + any period of wind.
Hoping for the next one.
© wowasatch.com