January 3
Mill D north fork, Reynolds, Butler Basin, Wilson chutes, Wilson glade, Bonus bowl, Millcreek
Elevations, slope angles and aspects
6400-10k, angles over 35°, all aspects.
Snow conditions
Wind from the east impacted all but the most sheltered terrain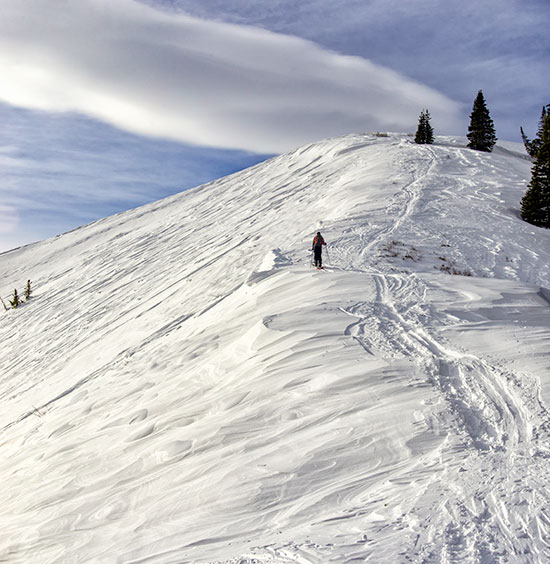 and aspects with sun crusts.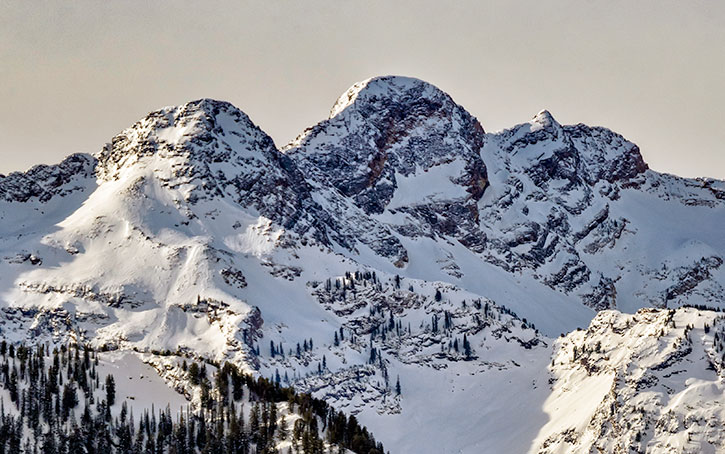 Noticable on Dromedary and the Twins in Broads fork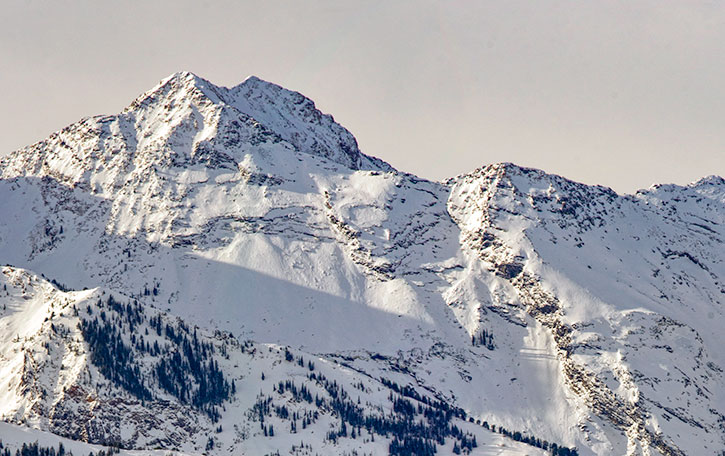 Ivory in Cardiff fork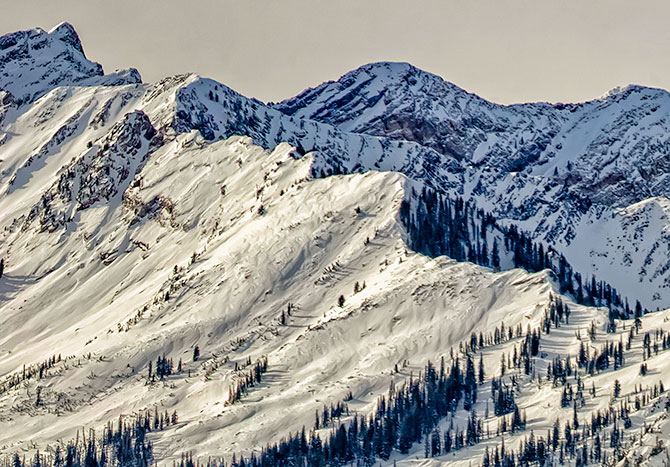 The effects were somewhat variable with Wilson chutes, one turn stout wind crust, the next zipper and the next on the slide bed surface.
Glade had less effect, Bonus had none.
South facing did not warm enough to produce a stout crust.
The exit could use some base, at least for snowboarding.
Weather
Partly cloudy in the am, increasing clouds in the afternoon. Moderate temperatures with wind from the southwest, gusting to about 15mph along the ridges.
Avalanche activity
No recent activity but, Wilson chutes had slid, probably on December 22, as the fracture and debris were buried under a foot or so.
Evaluation
Shallow newly formed wind crusts were cracking without movement both on ridges and off.
Otherwise, good stability on all aspects at all elevations.
There was recrystallized snow on the surface outside of wind effect so...
future stability will be dependent on any new snow, bonding of new to old surface, temperature and wind.
Weather guessers do have a bit in the forecast mid week.
© wowasatch.com