December 25
Spruces, Tom's Hill east, Reynolds, Spruces
Elevations, slope angles and aspects
7400'-9200', angles over 35°, north, east and west facing aspects.
Snow conditions
Storm total was around a foot, add an inch or so during the day.
Snow was right side up and well bonded to the old surface.
The old surface could still be felt on the off aspects.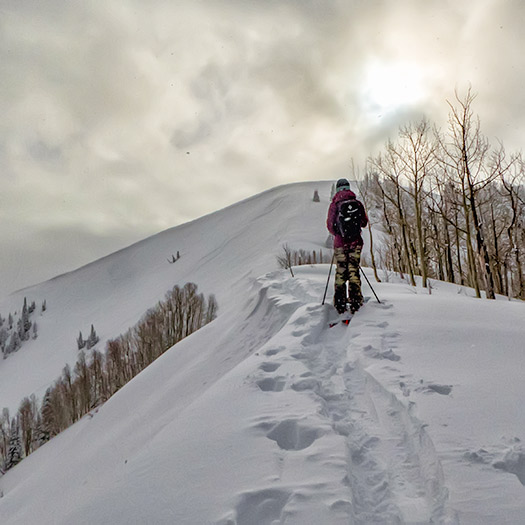 Wind from the west had drifted the fresh along the ridge, however, the drifts were shallow and did not extend onto the slope.
Weather
Overcast skies with snow flurries all day. Light wind from the west gusting to about 15 mph.
Evaluation
Good stability in terrain traveled
Lingering potential of active wind drifts in exposed upper elevations.
© wowasatch.com