January 3
Lower Solitude parking, Willow Heights, West Monitor bowl
Elevations, slope angles and aspects
7800'-10k+", angles over 35°, all aspects.
Snow conditions
20-24" storm total from the most recent storm. Right side up with good bonding to old surfaces.
Winds along the Park city ridge line had initiated a fairly widespread sluffing event late in the storm,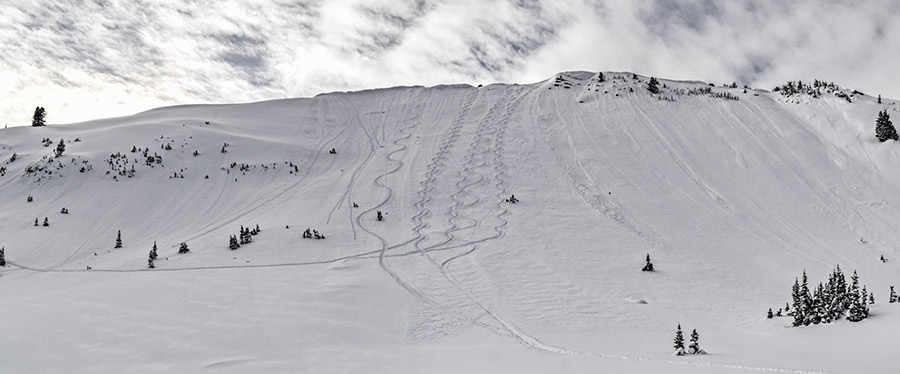 with several of the larger ones almost reaching the flats.
A second wind event was forming slabs by late afternoon, mostly along the ridge.
Weather
Another grey day with cool temperatures.
Wind increased from the west with gusts over 30 mph in the afternoon.
Evaluation
Surface sluffing early in the day, drifting late.
Weather guessers have higher density snow with wind suggested through the end of the week so...
future stability will be dependent on new snow amount and wind.
I'd expect cracking and collapsing to be obvious indicators of increased instability with significant load.
Preserved recrystallized snow, on the surface before the recent storm, could result in persistent weak layering and-or an avalanche cycle.
© wowasatch.com