December 1
Grizzly gulch to Silver fork descending Down and Out. West bowl ascent with descent, Oingo Boingo.
Out to Spruces campground
Elevations, slope angles and aspects
7400-10400', angles over 35°, all aspects.
Snow conditions
Marginal to no coverage on south and west facing. North and east were covered with 6-20", aspect and elevation dependant.

West bowl of Silver Fork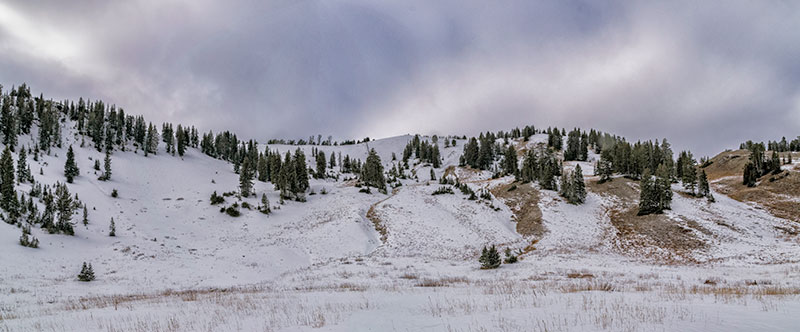 Looking back at the east bowl of Silver Fork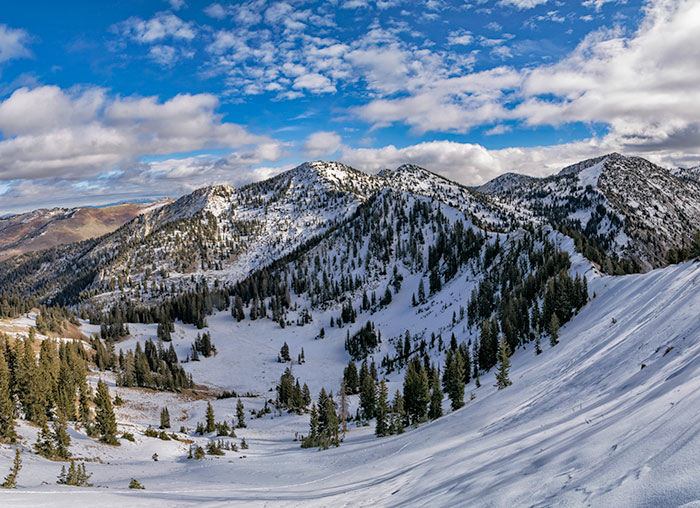 Upper Days Fork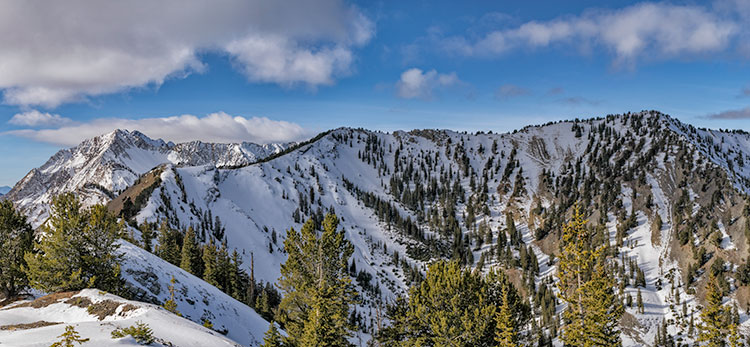 Weather
Overcast in the morning with gradual clearing to partly cloudy after mid day. Wind was non existent with mild temperatures.
Snow pit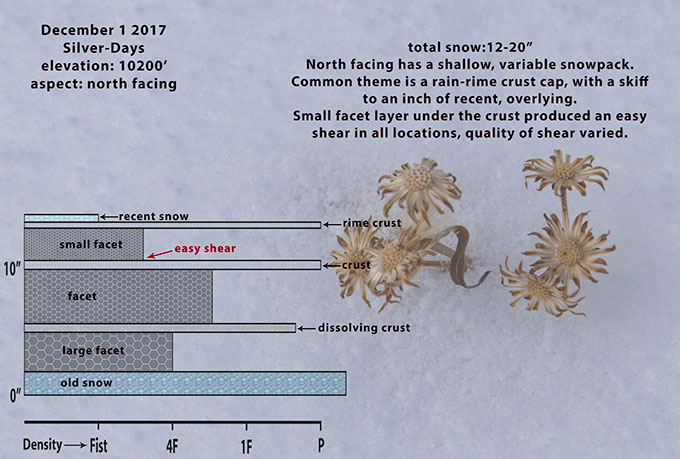 Evaluation
Stable or no snow on all aspects at all elevations. Weather guess is currently at 12-18" for the incoming storm.
I'd expect increasing instability, more so in wind drifted locations.
A widespread avalanche cycle is certainly possible with high end snow amounts
© wowasatch.com