February 15
Spruces, Mill D North fork, Reynolds peak
Elevations, slope angles and aspects
7400-9200', angles over 35°, north and east facing aspects.
Snow conditions
10-18" new snow over a wind crust of variable strength and thickness.
Much of the crust is overlying a thin layer of small facets.
Fresh snow was right side up but, several lingering density changes from periods of wind hindered stability.
Weather
Snow, heavy at times during the travel period. Wind from the west along the ridges, gusting to around 20 mph.
Cool temperatures..
Avalanche
Cornice kicking on the Reynolds ridge produced a nice chunk breaking off the shoulder, used for safe descent.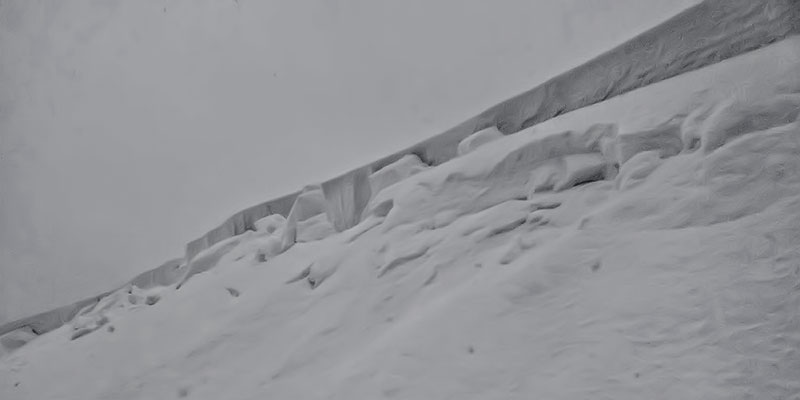 The return trip initiated a good sized slide breaking on old faceted surface. It stepped down to near the ground in one area.
Slide was 40-50' wide with a crown 1-4' deep. Northeast facing headwall. It ran to the flats.
Intentionally triggered by stomping along the lower angled ridgeline.
Evaluation
Wind drifting is the issue. I'd expect settlement will stabilize much of this.
The wind crust-facet issue adds complexity.
Weak shallow snow, especially, slopes which have previously slid + drifting should be treated with caution.
© wowasatch.com