January 21
Upper Solitude parking, Willow Heights, South Monitor, West Monitor, Wills Hill, Silver Fork lodge
Elevations, slope angles and aspects
7800-10200', angles over 35°, all aspects.
Snow conditions
4-10" new snow over a variable, mostly crusted old surface. The new snow was right side up and well bonded.
East facing near the ridges had been scoured during the storm by easterly wind. Firm underlying surface.
Off the ridge, there was little wind effect. Enough fresh to eliminate "bottom feeding".
Weather
Partly cloudy skies, cool temperatures with light wnw wind at upper elevations.
Avalanche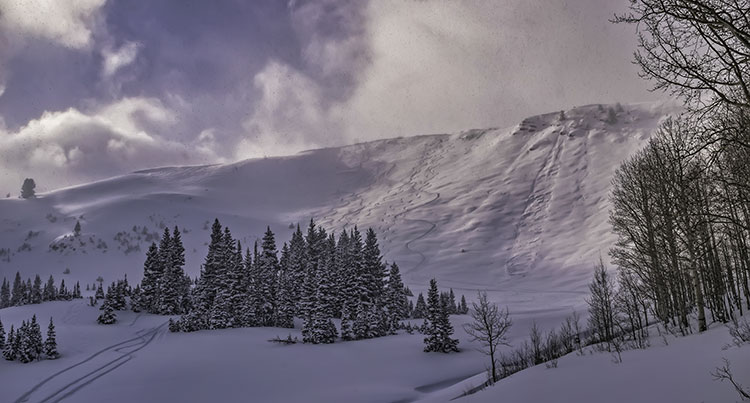 One point release sluff was viewed on ese facing, West Monitor bowl.
Evaluation
The new snow did not have enough water weight to overload buried weak layering
Mostly stable snow conditions with isolated loose snow sluffing and wind drifting.
Caution would be advised in terrain with recent wind load and pre-existing shallow snow, especially shady side slopes.
© wowasatch.com