January 7
Alta guard station, Toledo bowl, Holy Toledo, Cardiac bowl, Mill B South, Mineral Fork
Elevations, slope angles and aspects
7200-10800', angles over 35°, all aspects.
Snow conditions
2-6" new snow(aspect and elevation dependent) over a variable, mostly crusted old surface.
New snow was right side up creating a "dust on crust" scenerio. Bonding was good with isolated surface sluffing on the steepest slopes.
Scattered shallow wind drifting was non reactive to ski cutting.
Weather
Partly cloudy skies, cool temperatures with light wnw wind at upper elevations.
Avalanche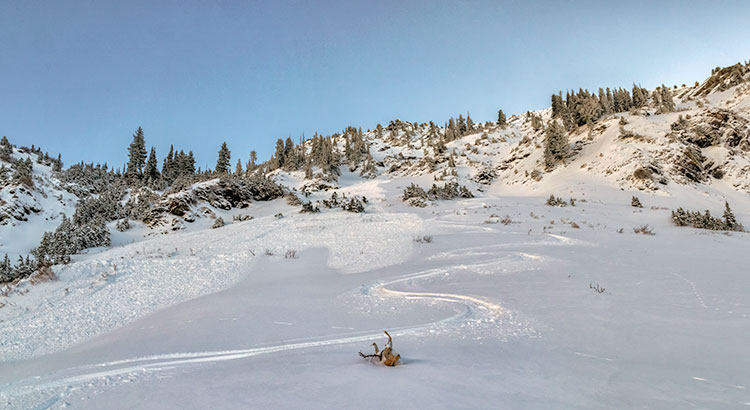 None observed untill the exit from upper Mineral(room of doom).
Point release sluff which spead as it ran, descending about 800' vertical, leaving a good sized debris pile.
Evaluation
The new snow did not have enough water weight to overload buried weak layering
Mostly stable snow conditions with isolated loose snow sluffing and wind drifting.
© wowasatch.com