January 8
It looked a little crowded on the north side of BCC. I went to Brighton.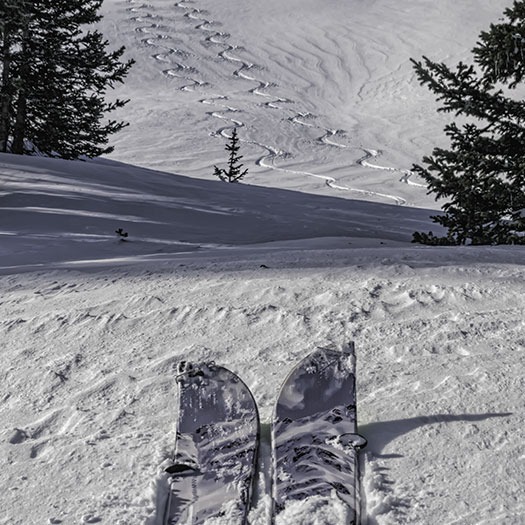 No company till upper Wolverine where I founf two sets of tracks.

From the top, the view looking down LCC

and a look over at USA bowl in Big Cottonwood. Filling in nicely!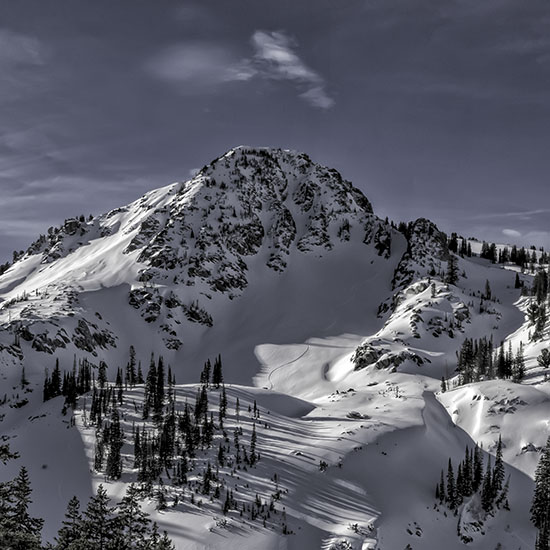 Thought about the Seagull but...that'll do.
© wowasatch.com