March 24
Hey...it snowed!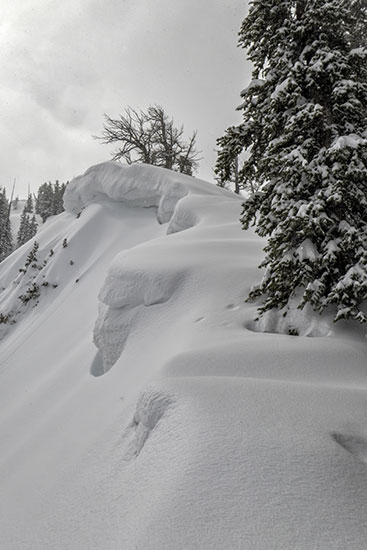 I gotta ride to Brighton so Pioneer peak seemed like a good bet.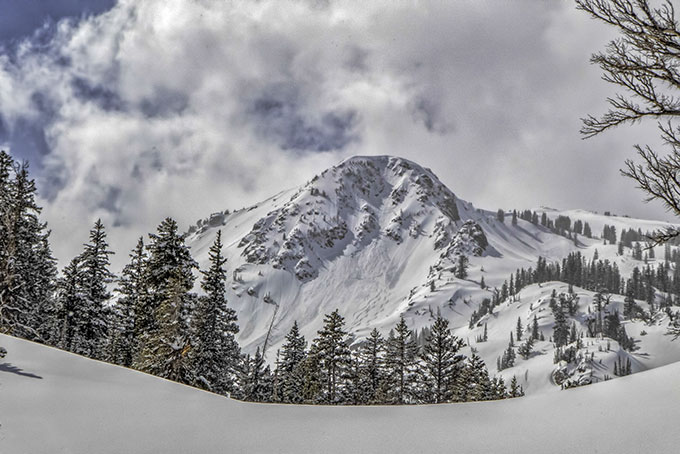 Snowed all day. One patch of clearing revealed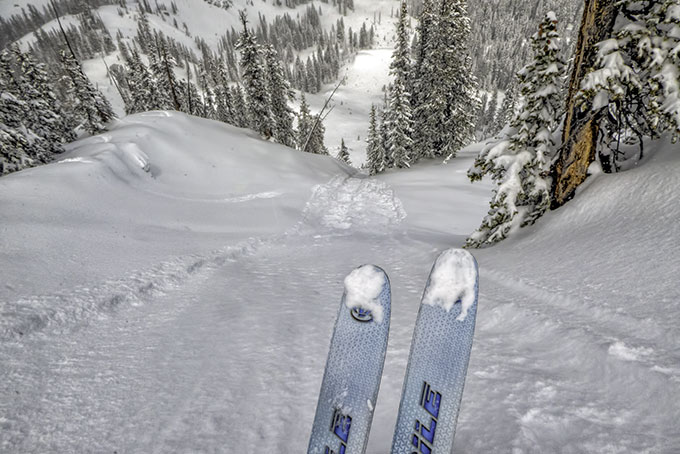 it was a little loose with surface sluffing and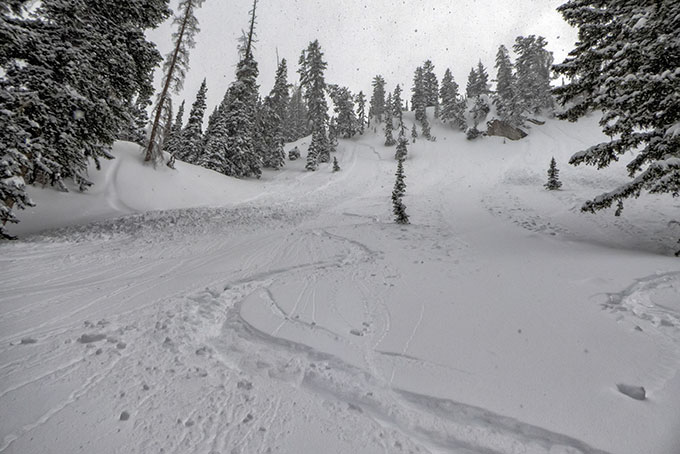 shallow soft slabs on all steeper slopes. The storm snow while I was out was also quite a bit denser.
© wowasatch.com