October 25
Thought it was time for a look at snow.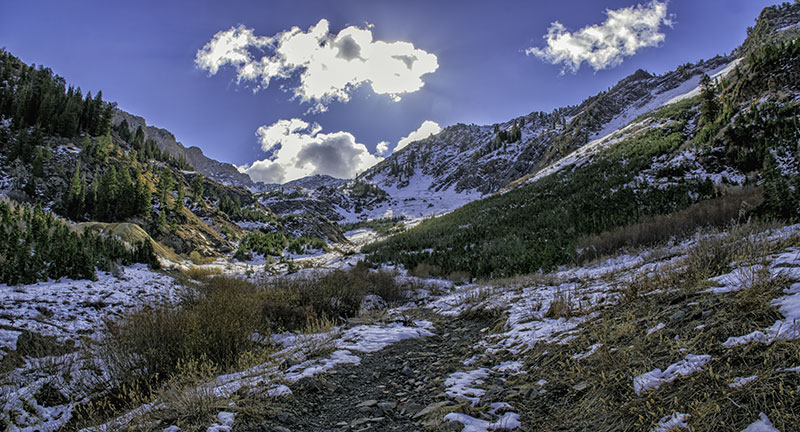 I went to Mineral fork because the walk isn't bad and it has good representation of conditions.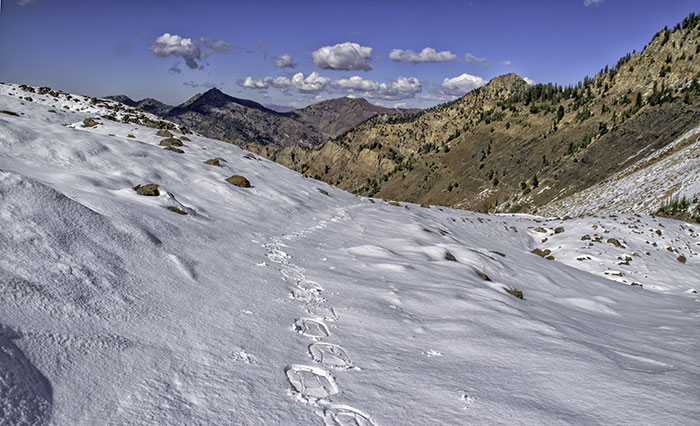 Verts snow shoes were put on at snow line, just beyond the first photo.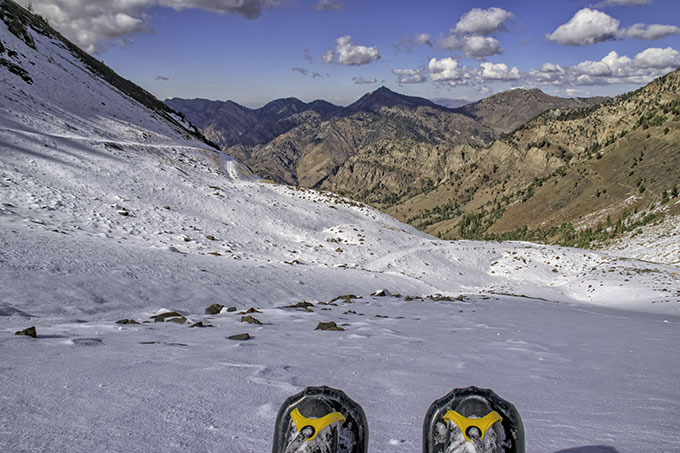 They are handy in early winter.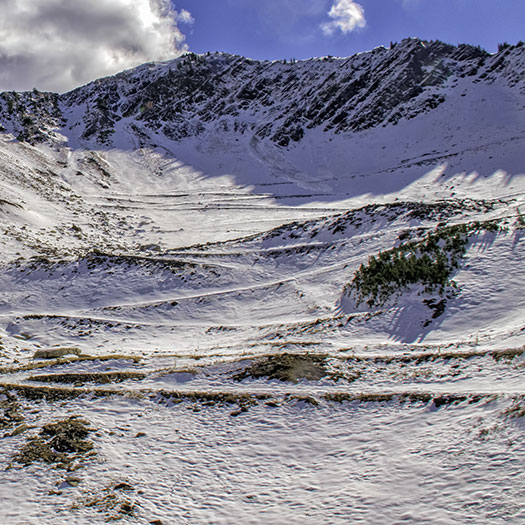 Variable snow conditions, 6-12" common with drifting in the hollows up to a coupla feet.
The common them was a crust cap of variable strength and thickness,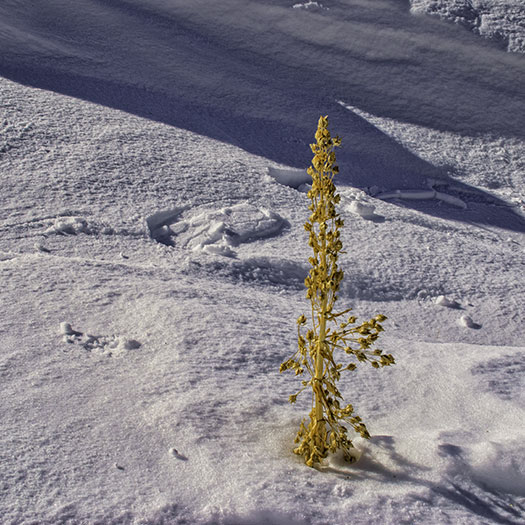 mostly supportable using the little shoes.
Weather has cool and wetter in the forecast. New snow stability will be dependent on bonding with the crust.
© wowasatch.com