November 17
Early morning dew, just beginning to melt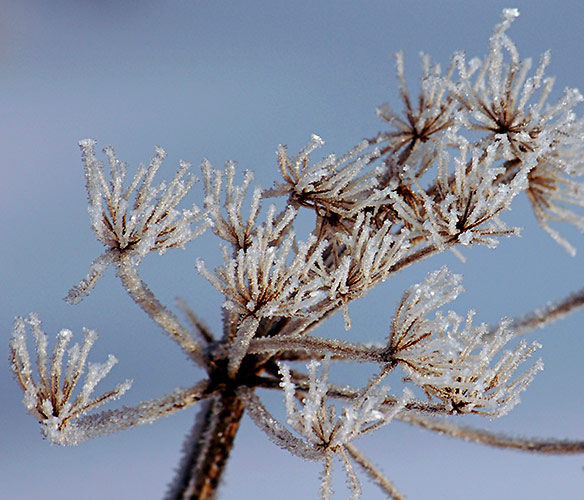 Wet activity noted on the low elevation approach, east facing, 9 am.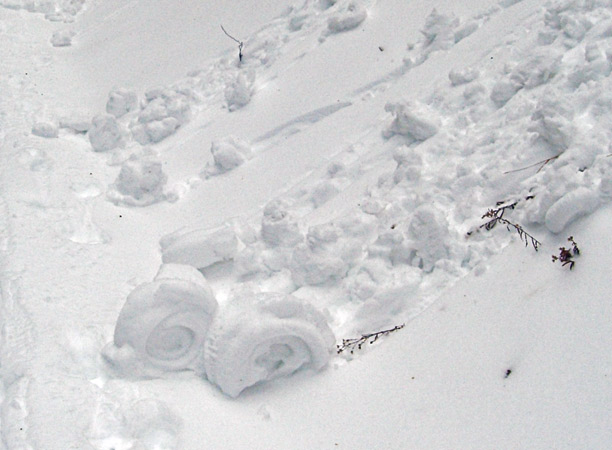 Location:
Cardiff fork
Elevation, slope aspects and angles:
7'500'-10'000'+. Traveled up Cardiff to look at the LSB slide. Traversed over and ascended Cardiac Ridge to the base of the choke, descended out Cardiff.
Avalanche:
Little Superior Buttress avalanche reported two days ago.
Crown height-up to 2'
Width- 50-60'
Aspect- north facing
Elevation- 9800'
Snow Conditions:
Dry at the beginning with increasing dampness from green housing and mild temperatures as the day progressed. The snow was crusting in the afternoon on the exit.
Weather:
Partly cloudy with mild temperatures to 40°?

View of the Little Superior Buttress slide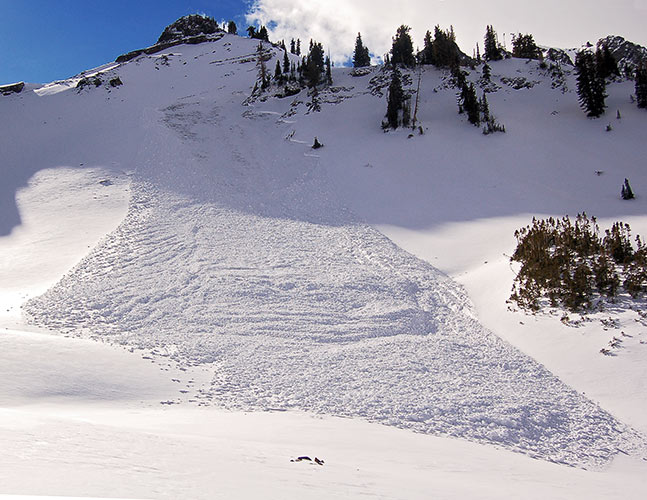 View of the fracture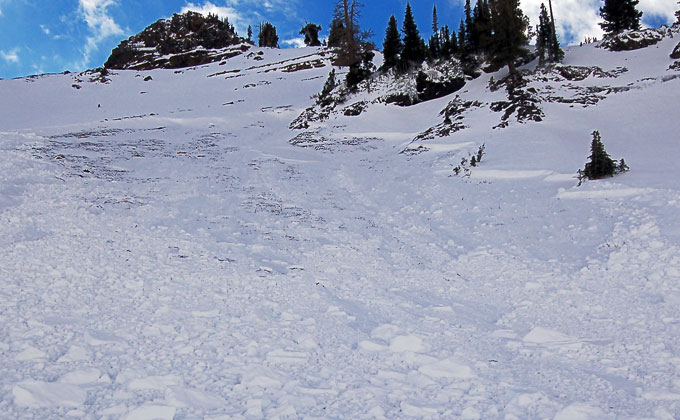 Snowpit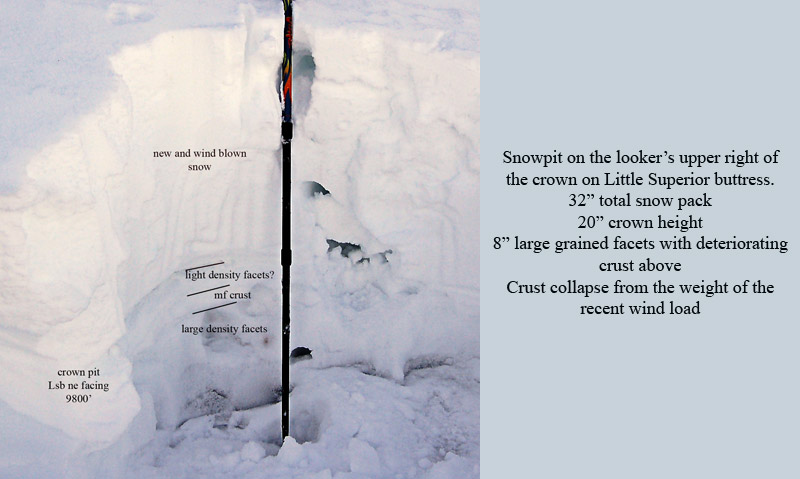 Evaluation:
Two days of warm conditions have done a good job with settlement. I got no collapsing all day. I'd expect there may be localized areas with some lingering hazard on shady upper elevations, especially those loaded by winds during the storm with shallow snow pack.
© wowasatch.com