November 29
Area:
Cardiff Fork, approached from Alta guard station.
Elevations, slope angles and aspects:
7500-10'800', angles to 40°, north south and east aspects.
Avalanche activity:
Recent slide, skier's far right Cardiac bowl. North facing aspect, slope angle over 40°, depth of slide was 18-24", 40-60' wide, running about 300'vertical.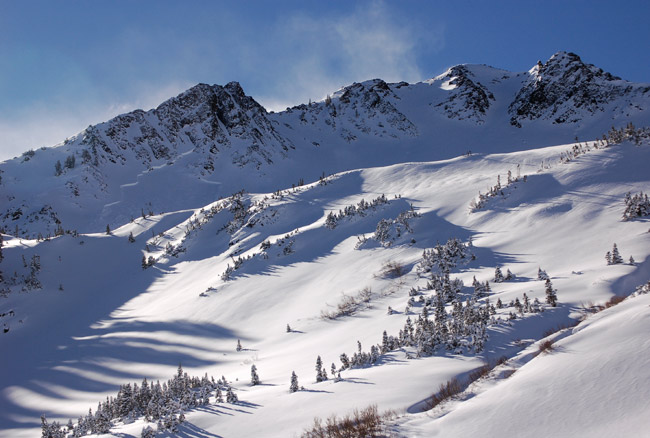 There was little or no fresh snow on the slide path or debris pile. I'm guessing it ran yesterday late afternoon or evening, as the result of the stronger westerly winds following the instability shower. Bed surface was probably the crust formed by last week's wind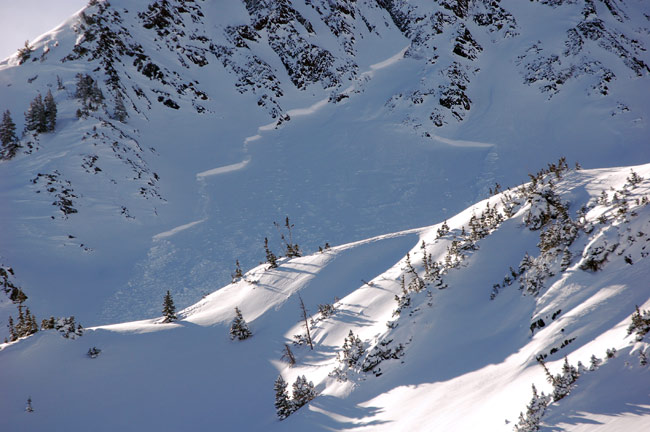 This is the best I could do of a photo of the entire slide without breaking track through deep snow to the base.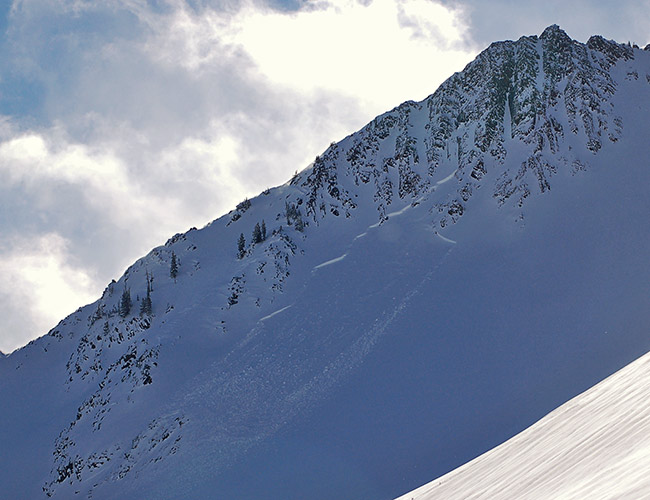 Slopes skied:
Keyhole into Cardiff and a couple on Cardiac ridge, exiting out Cardiff.
Snow surface and conditions:
18-24" new snow with somewhat less on the south facing. Winds had done a bit of damage, stiffening the surface in localized areas. A little settlement, but still quite deep for trail breaking.
Weather:
Lingering northerly breeze in the a.m. decreasing throughout the day. Partly cloudy skies and cold temperatures.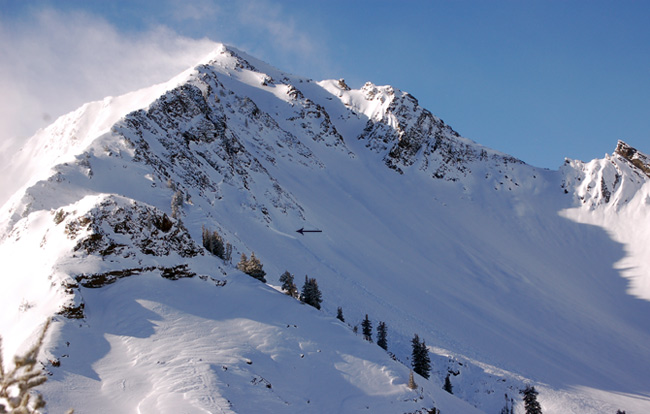 Snowpit:
None other than hand pits to check the bonding, old with new.
Evaluation:
Snow is for the most part stable. The recent avalanche indicates, however, that there are areas with instabilities and those may stay active with the cold temperatures. I'd consider slopes with obvious wind loading suspect, particularly at upper elevations on shady aspects. Warming temperatures would likely produce some activity on sunny aspects.
© wowasatch.com