October 29
Interested in changes to the snowpack from the warm temperatures and southerly winds, I returned to Cardiff. The gate was still open at Reynolds Flat and the road had melted enough that 4X4 wasn't needed. Still able to skin from the trailhead.
Surface hoar was once again present in the lower valley, going through radiation recrystalization, melting during the day and reforming at night.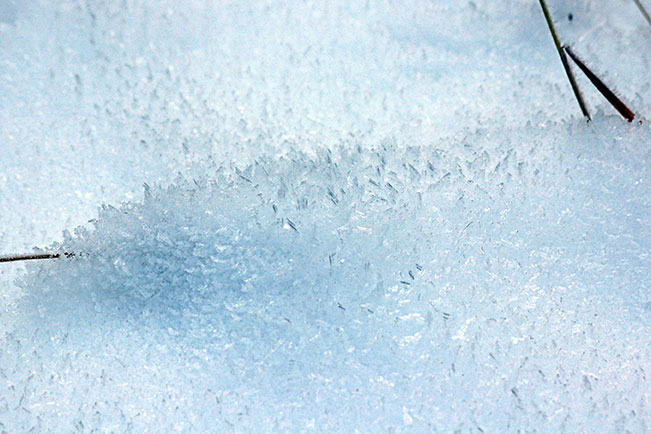 The warm temperatures produced a few small point releases and rollers on sun exposed slopes around rock bands during the day. The temps also heated the snow enough to require skin wax and avoidance of the sunny aspects.
Winds, gusting to near 20mph, at times, moved a bit of snow and impacted most of the shady slopes. Small drifts, crusts and wind compacted snow were found, with the best skiing in the scuffed up.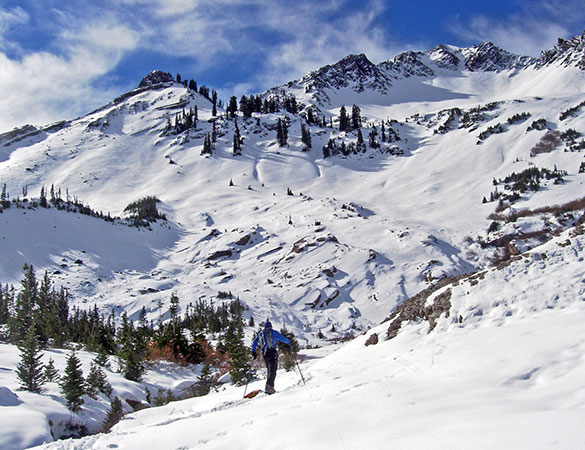 No recent avalanches observed. The mild temps have eliminated most temperature gradients in the snow and it has settled nicely to about 16" in the upper elevations, providing good support for travel.
© wowasatch.com