April 11
Park City ridges
Elevations, slope angles and aspects:
7300-10200', angles approaching 40°, all aspects
Avalanche activity:
Limited to shallow soft slabs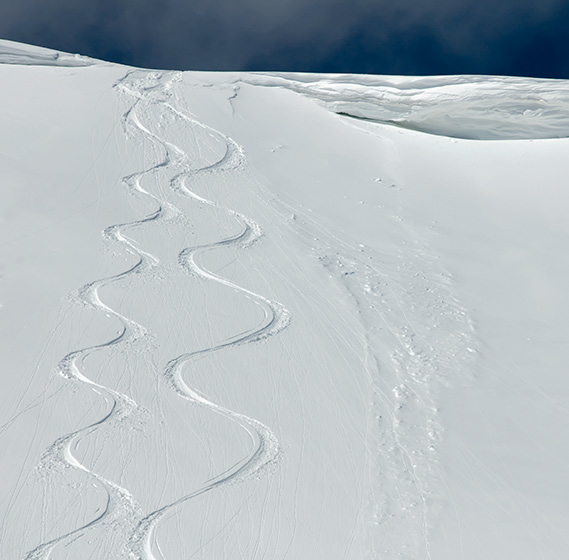 running during the storm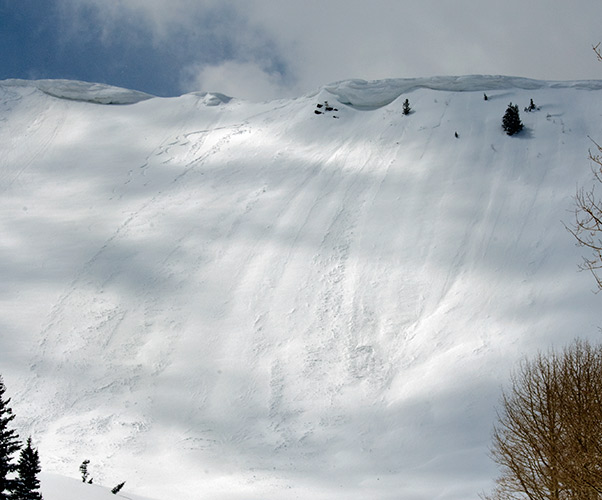 and a few sluffs, initiated while skiing.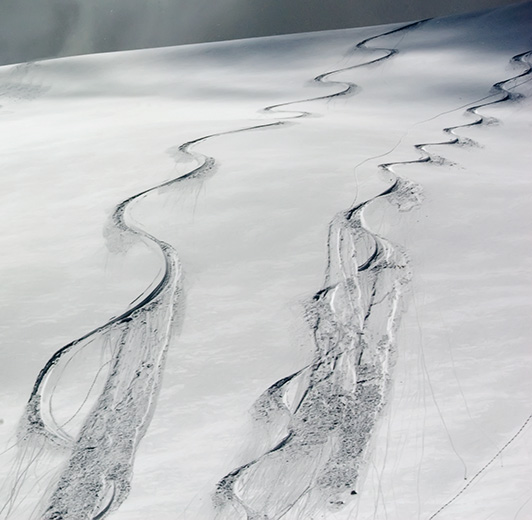 Slopes skied:
South Monitor, West Monitor and Will's Hill, exiting out Willow.
Snow conditions:
2-3" of light density capping off the recent storm. South facing was crusted under the light density as were off aspects. Upper elevations retained soft and settled.
Cornices had grown quite large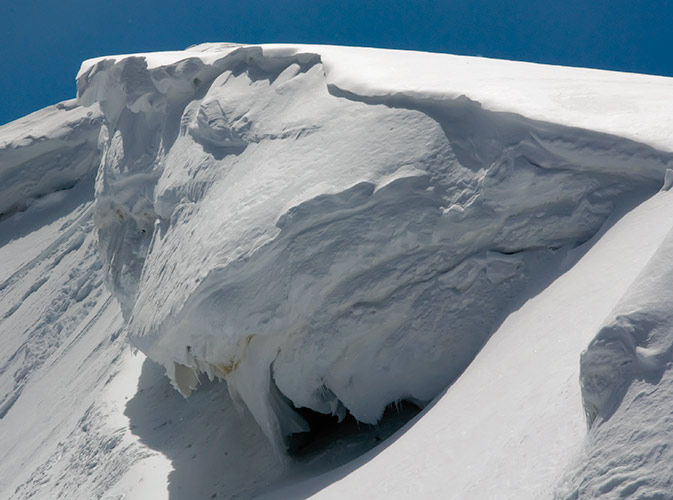 releasing easily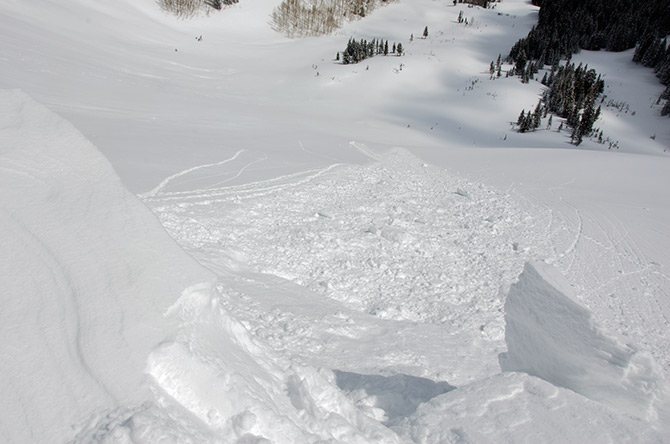 with a well placed kick. Didn't mess with the monster. Aspect changing allowed skiing into the afternoon, since warming was creating dense mashed potatoes, first on east, following the compass, with west going off late in the day.
Weather:
Overcast to partly cloudy. Northwest winds continued, gusting to around 20 mph on the ridges. Moderate temperatures.
Evaluation:
Limited instability on upper elevations shady. Good settlement from warming should hold most snow in place. Mid and lower elevations along with south facing have some questionable layering, likely to activate with forecast warm temperatures. Changing aspects as heating occurs lessons the potential.
© wowastch.com