April 11
Area:
Grizzly Gulch to Cardiff, including Silver and Days Fork. Exit to the guard station.
Elevations, slope angles and aspects:
8500'-10600', angles over 40°, all aspects.
Avalanche activity:
Limited to isolated cracking of shallow wind drifts around the skis.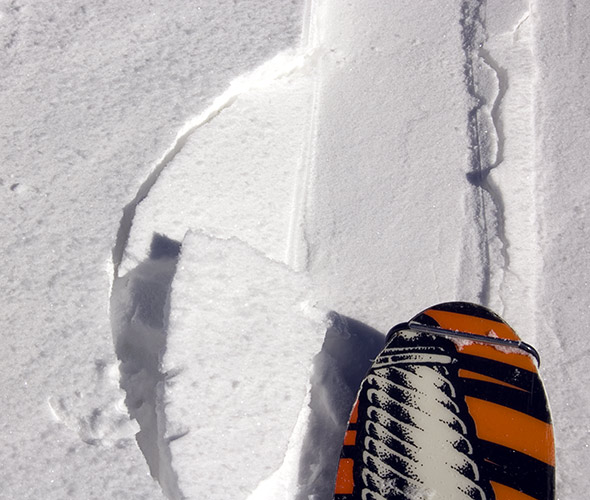 Slopes skied:
Over Easy into Silver Fork, Oingo Boingo into Days Fork, Holy Toledo into Cardiff Fork, Cardiac ridge from the top, Little Superior buttress northeast facing and Cardiff bowl south facing.
Snow surface and conditions:
Shady side is a patchwork quilt of scoured and blown in, crusts both supportable and breakable and some wind pack powder. South facing receivied enough sun to crust as did some of the off aspect terrain. No wet activity noted. Snow settled to around 4" in sheltered areas.
Weather:
Nice cool day with little wind. Sun was out into early afternoon, then high clouds thickened and increased.
Evaluation:
Snow is currently stable, with some isolated potential of active wind drifting in the steepest terrain receiving the most load, primarily but, not limited to easterly facing aspects. I would expect the little storm currently forecast to have minimal impact on stability. Wet activity should also be minimal, based on the forecast
© wowasatch.com