April 29
Area:
Gobblers Knob
Elevations, slope angles and aspects:
6200'-10400', angles to 40°, north facing aspects.
Avalanche activity observed:
Glide avalanche on the south Raymond slab,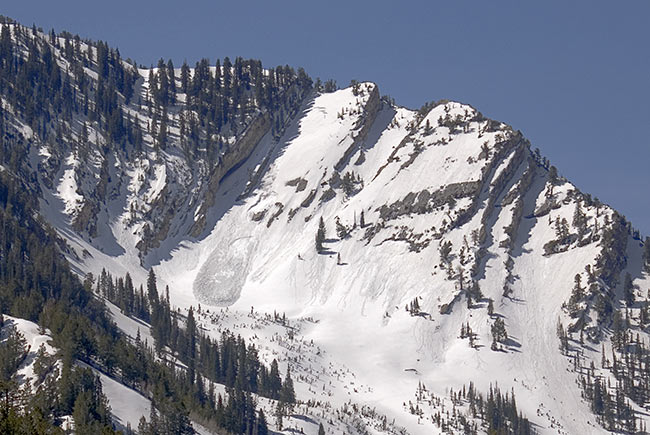 Zoomed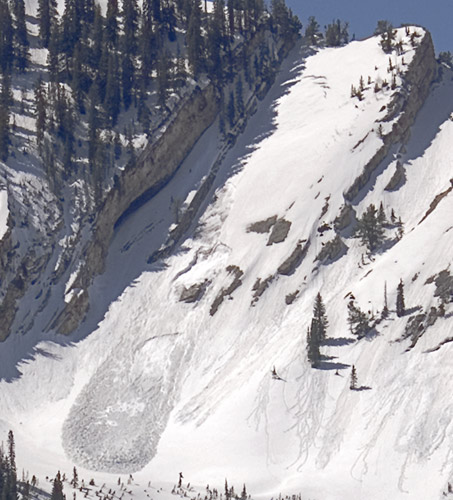 sluffing in main Porter Fork, recent slide lower Argenta east side, numerous in Mineral Fork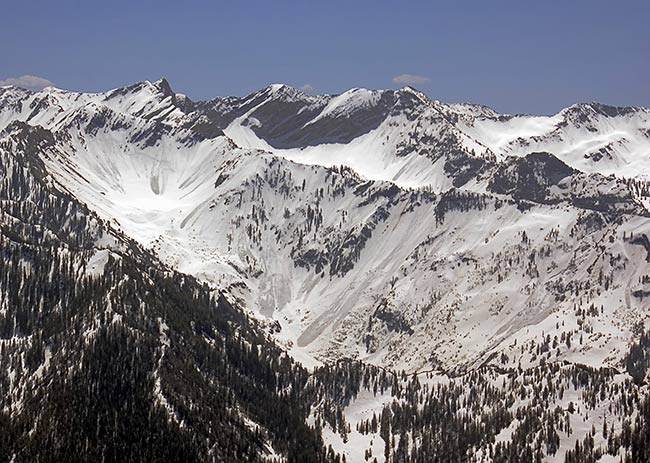 Zoomed glide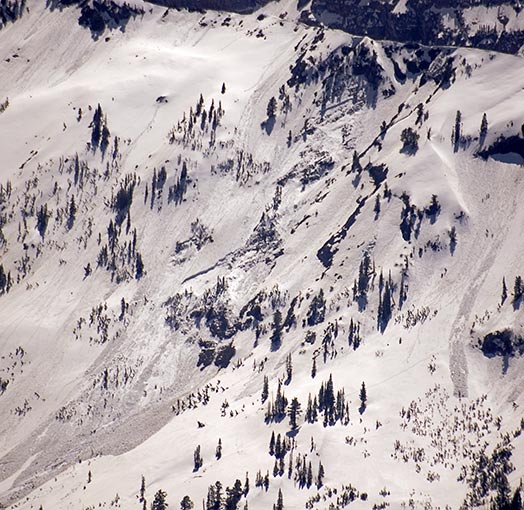 Mill B south and Broads both sluffing soft slab and glide.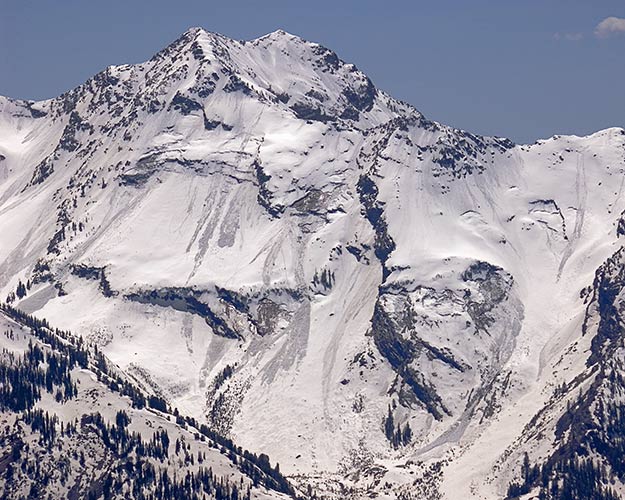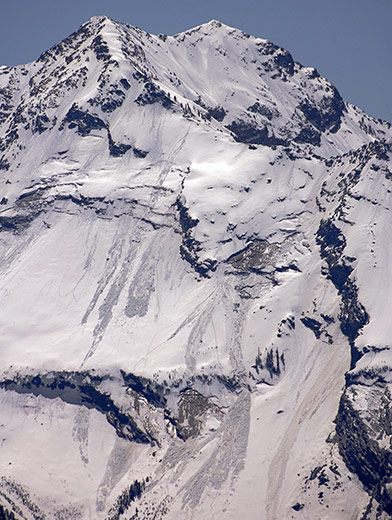 Ski cutting produced some shallow soft slabs of 6" deep or so, only ski width and some rollers.
Slopes skied:
Gobblers main face, shoulder, out Porter. Ascent was Bowman and the cabin run.
Snow surface and conditions:
No refreeze of the snow. Boot penetration was to the ground below 9000'. Ski penetration was shallow on the up. On some of the down, notably brown colored snow, ski penetration was to the ground. Searching out whiter areas provided support. Had good support at lower elevations as the snow is more consolidated. Snow line on north facing is around 8500'.
Weather:
Cool in the morning, hottest day of the year by afternoon. Breeze from the south decreased during the day.
Evaluation:
The current heat wave is producing numerous new snow avalanches, mostly sluffing. Those are probably near an end, unless teased. Glide avalanches were observed in several locations. Those are shallow and pockets, mostly because the snow pack is shallow in the glide locations. I'd expect a continuation of that activity until cooling late in the week.
Although much of the snow is unsupportable, steep slopes and a slick bed surface will likely be required for triggering anything beyond a surface slide.
© wowasatch.com