January 15
Church Fork-Parleys
Elevations, slope angles and aspects
5400-8000', angles over 40°, all aspects
Snow conditions
Church fork trail, mainly south facing, had good coverage top to bottom, with spring like snow. On the shady side, 18-30" total snow was found. It was supportable but, faceted, with sandboxing on ascents.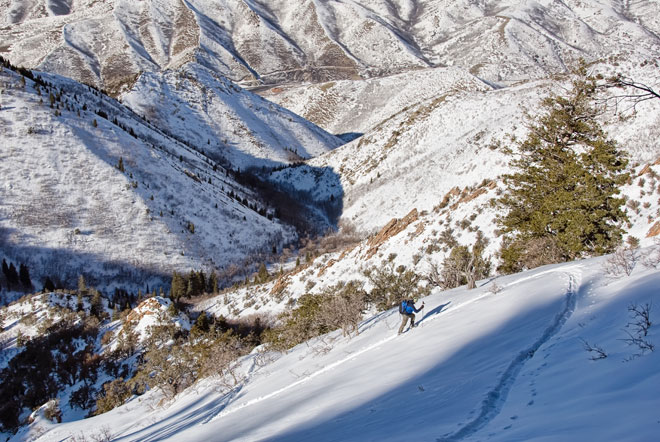 Ski penetration was only a coupla inches, foot penetration to the ground in places.There was some wind effect, here and there, mainly near the ridges and in exposed higher elevation terrain.
Weather
Clear to partly cloudy skies, mild temperatures and no wind.
Evaluation
Stable snow was found on all aspects at all elevations. Some limited wet activity possible with warming. Strong wind or heavy snow, neither currently forecast, would probably not bond well to the faceted surface-near surface layers.
© wowasatch.com