March 1
Gobblers Knob-Butler
Elevations, slope angles and aspects
6200-10400', angles over 35°, all aspects
Snow conditions
A marginal refreeze left the snow damp at all but the upper elevations. Cloudy skies slowed softening and prevented widespread wet activity.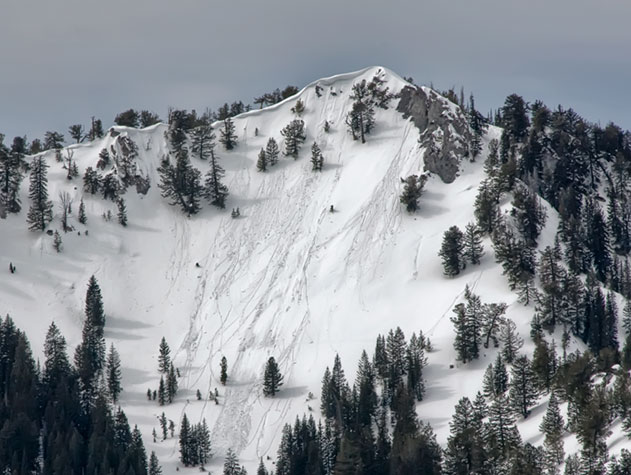 South facing slopes had snocone snow by late morning-early afternoon. That condition occurred on north facing, but only below about 9500'. Snow below 8000' was soggy enough to produce good sized rollers on the late afternoon exit.
From the summit of Gobblers, views of Mineral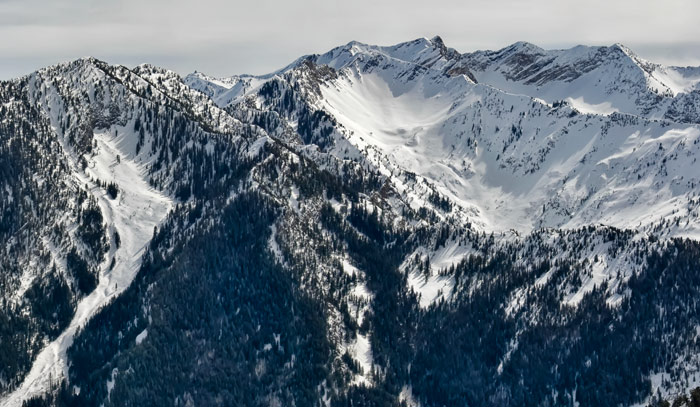 Mill B South and Broads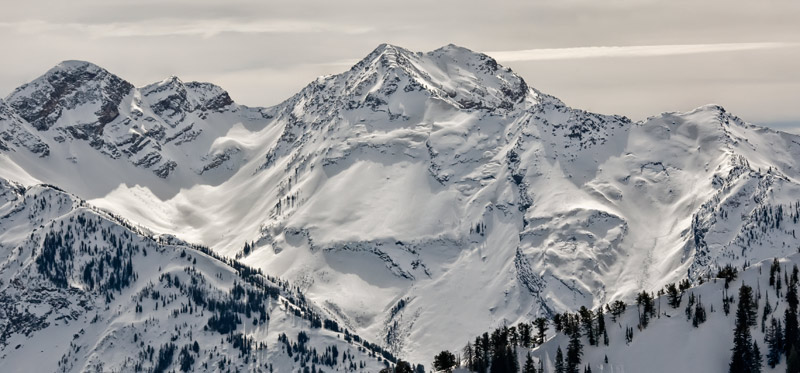 revealed no recent avalanches or expanding glide cracks.
Weather
Partly cloudy to overcast skies. Winds from the wsw, gusting over 40 mph along the ridges. Mild temperatures.
Evaluation
Mostly stable snow.
Instability would be shallow wind drifts on lee aspects, especially at upper elevations.
Wet point releases where warmed, most likely at mid and lower elevations, some isolated potential for steam rollers.and a possible increase in glide, until a good refreeze occurs.
© wowasatch.com