March 21
Mill A Basin-Porter Fork
Elevations, slope angles and aspects
6200-10200', angles over 35°, all aspects
Snow conditions
Radiation cooling and low humidity provided a refreeze of the snow pack even though temperatures remained above freezing. Snow softened in a timely manner with, northwest facing starting to soften around 2 pm.
Glide has increased on slab rock snow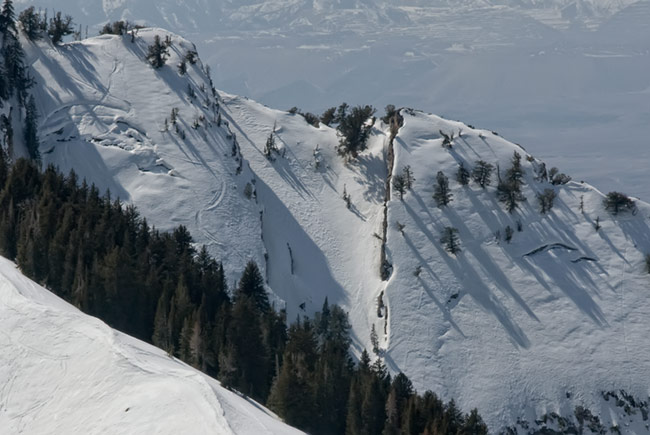 but warmth was not enough to initiate slides. There was point release activity on the rock slab in main Porter,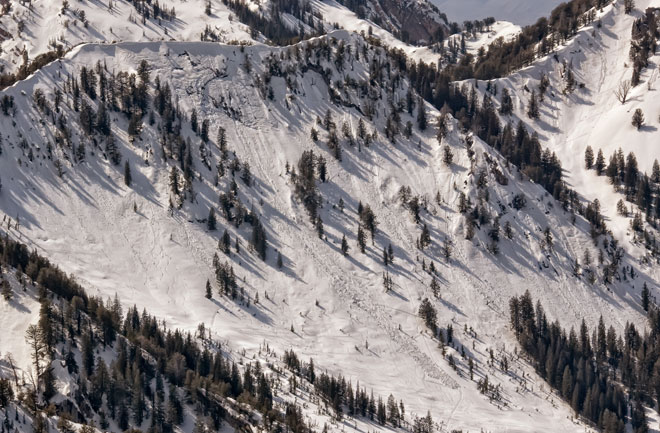 No glide activity was observed in Broads.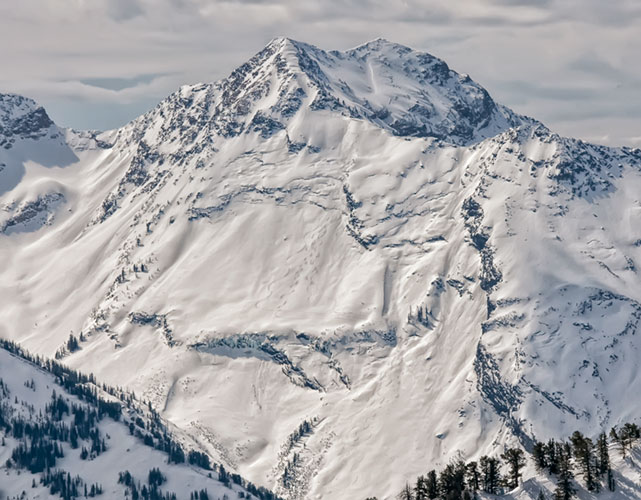 Ski testing on south and southwest after noon, between 9 and 10k, revealed wet, but supportable snow. Rollers were the only activity.
Weather
Partly cloudy skies, mild temperatures and wind from the south, gusting to about 30 mph.
Evaluation
Last day of spring like skiing. Shallow refreeze allowed safe travel.
Weather guessers have a storm on the way, with cool temperatures forecast prior to any snowfall so, future instability will be dependent on new snow amount and bonding of new snow to the old frozen surface.
© wowasatch.com