March 23
Silver-Days
Elevations, slope angles and aspects
7500-10200', angles approaching 40°, north east and west facing aspects.
Snow conditions
6-16" of new snow, with more in upper elevations. Winds from the northwest created a sensitive density change within new layering.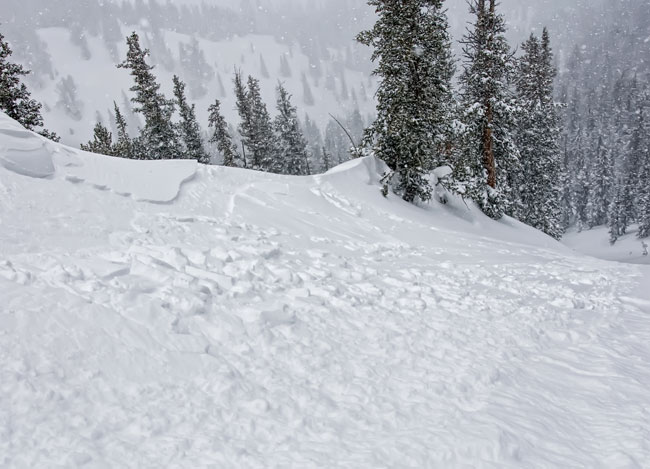 which was sensitive to both cornice drops and ski cutting.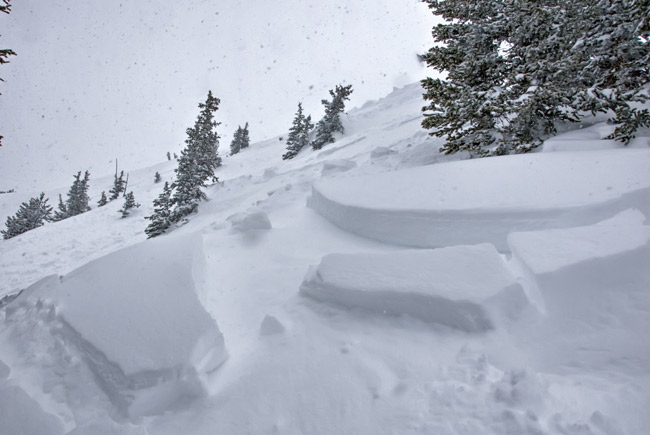 Slides were mostly localized but, one in main Days was about 100' wide and up to a foot deep. Drifting extended well down off the ridges, with ski cuts in the mid slope fingers continuing to release new snow slides. Bonding of new snow to old crusted surface was good, although several of the released slides had enough weight to step down to that interface.
Weather
Overcast skies, instability showers from time to time accompanied by gusting northwest winds. Moderate temperatures.
Evaluation
Instabilities observed were within the new snow layering. As usual, most avalanches occur during and shortly after storms. Wind drifting on lee aspects may continue to be sensitive as settlement progresses.
© wowasatch.com