March 27
Porter-Alexander
Elevations, slope angles and aspects
6200-10400', slope angles over 35°, north, east and west facing aspects
Snow Conditions
Recent storm snow settled nicely to around a foot. Last round of wind from the north-northeast did have an impact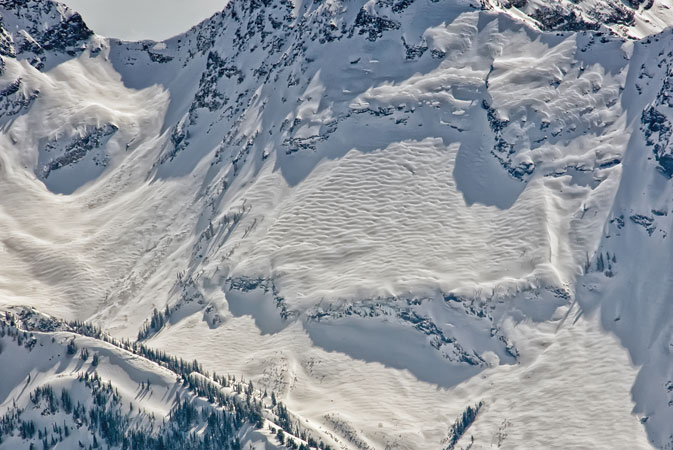 in select areas but,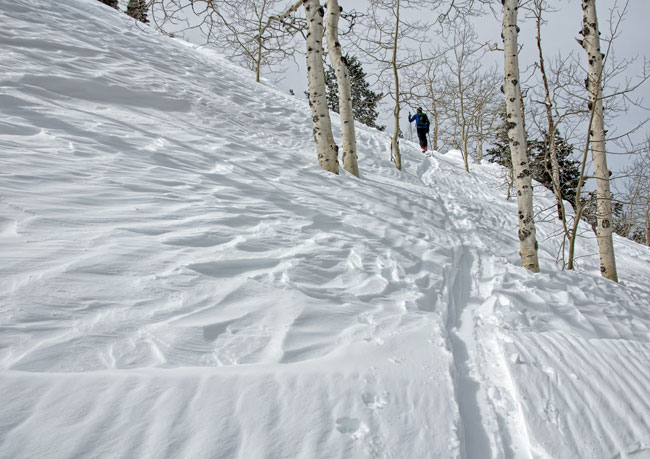 not widespread. No slides were observed from that wind event.
Cornice falls during the storm reacting to the build up from northwest wind produced extensive shallow slides on easterly aspects.Further testing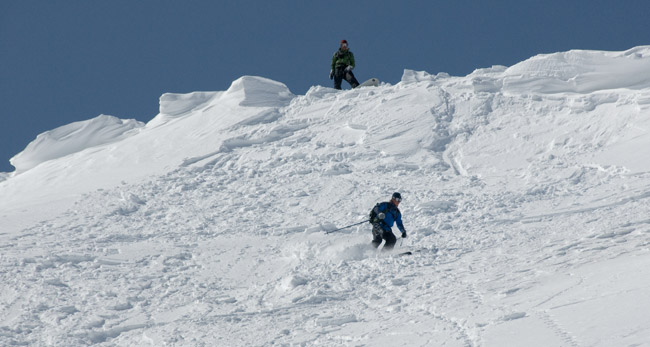 was non reactive. Day time heating warmed south, east and west. Several small point release wet slides were observed on southeast facing later in the day. Crusted aspects softened with warming.
Weather
Partly cloudy skies, light wind and moderate temperatures.
Evaluation
Stable snow was found.
Instability would be some lingering active wind drifts, especially at upper elevations. Forecast of slightly warmer temperatures will produce further wet slide activity.
© wowasatch.com