March 3
Bowman-Cabin run
Elevations, slope angles and aspects
6400-10200', angles over 35°, north and west facing aspects.
Snow conditions
Marginal to no refreeze. Isothermal snow on shaded north facing below about 8000'. Above that elevation and on the off aspects, support remains good. Glide, observed on the Raymond slabs, appears to have accelerated,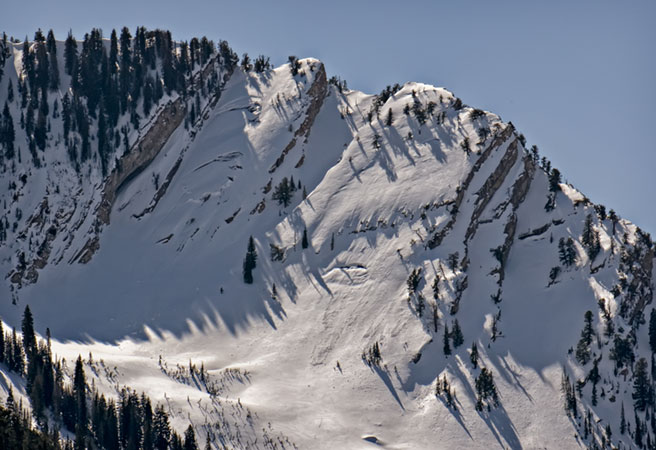 although no avalanches were observed.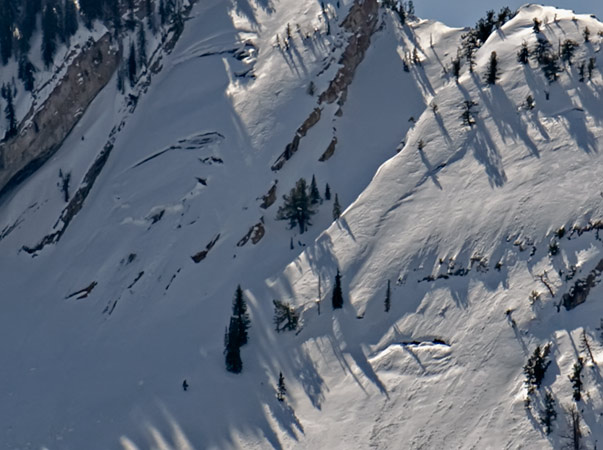 Ski cutting produced some good sized rollers at mid elevations. No propagation.
Weather
Warm and windy was the rule. Winds were from the west, gusting over about 45 mph and dissuaded continuation of any touring. Dust in the air lowered visibility, with views obscured.
Evaluation
Stability was, for the most part, good. Wind loading into Alexander Basin was producing drifts along the east facing entries into both the middle bowl and the east chute. While they didn't extend downhill very far, the entries seemed questionable and were avoided.
Cooling temperatures are likely to reduce the wet activity with lingering active wind drifting at upper elevations.
© wowasatch.com