March 5
Bowman-Alexander Basin-Wilson-Gobblers Knob-Raymond
Elevation, slope angles and aspects
6200-10400', angles over 40°, all aspects.
Snow conditions
6-10" of new snow over a well frozen base were found. The new snow was right side up and bonded well to the old surface by afternoon. Winds during and after the snow fall were adding drifts along the lee ridges, scouring windward aspects and producing new snow sluffing on the old surface.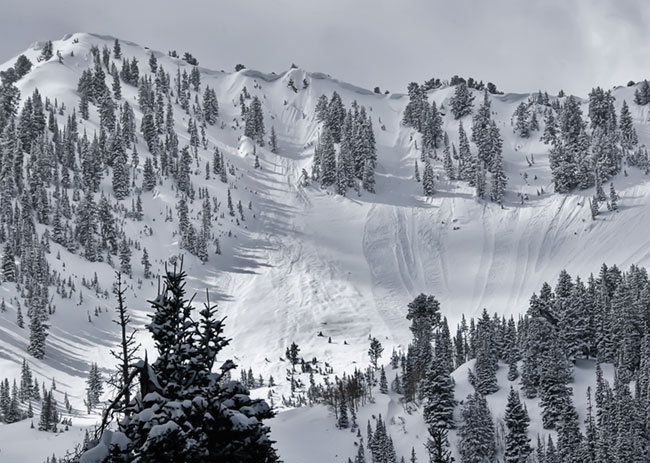 Some of the sluffs were quite large, moving down hill with good speed and leaving debris piles a coupla feet deep. No slab activity was observed.
Weather
Overcast skies, clearing late in the day, winds from the northwest, gusting over 20 mph and cool temperatures.
Evaluation
Sluffing over the new snow on the firm old surface was the issue. Ski cuts coupled with terrain management worked well for avoidance. Would expect some continued sluffing, especially on lee aspects and a shallow active wind drift or two at upper elevations.
© wowasatch.com