March 8
Alta guard station-Days Fork-Reynolds-Butler Basin-Gobblers-Pole canyon
Elevations, slope angles and aspects
6400-10400, angles over 35°, all aspects
Snow conditions
Variable snow, elevation and aspect dependent. South facing and off aspects were crusted. Mid elevation crusts softened with warming during the day on sun exposed. Shady aspects were soft settled snow out of the wind. Wind exposed was drifted or scoured aspect dependent.
Wind effect on Reynolds peak
Winds from the south quickly loaded Reynolds ridge initiating shallow slides. This one was about 100 feet wide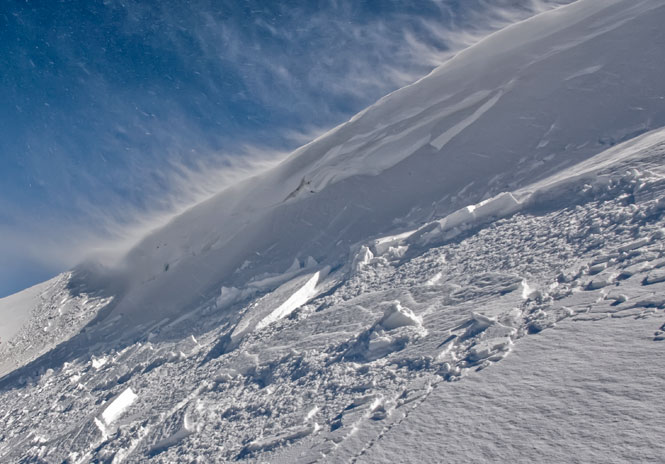 Slides were easily triggered from the ridge.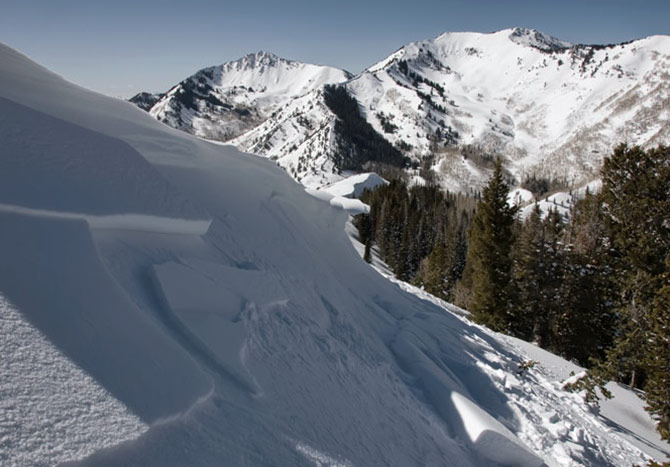 Weak layer was light density snow preserved under the drifting.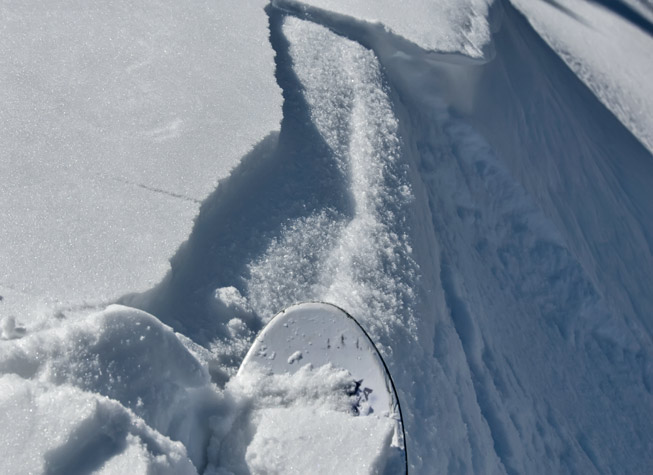 Zooming and sharpening indicate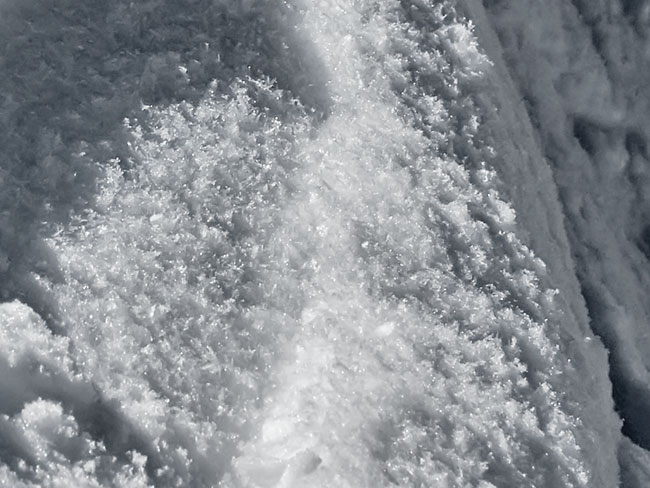 faceted snow was the weak layer.
Weather
Partly cloudy skies and mild temperatures. Winds from the southwest, gusting to about 30 mph in exposed locations.
Evaluation
South wind created new snow instabilities, mostly along the ridges. Channeling and swirling of those winds added localized instability down off the ridges. Both hard and soft slabs were observed, some very sensitive and others, resistent to ski cutting. Would expect continued instability in areas loaded by the forecasted, continued strong south wind. Another storm, later on Monday, will add weight and complexity to current localized instabilities. Bonding of new snow to old surfaces may be an issue as will density changes within the predicted heavy snowfall.
© wowasatch.com