April 7
Wind damage
I'd tried to ski in the area yesterday. Buffeted by winds over 30 mph, a retreat was called for. The attempt in very poor visibility was thwarted, because of repeatedly hitting wind drifts interspersed by boilerplate. A return trip today, with better lighting, shows why.
The fish scale effect. Most of the northwest face of Gobblers is shown.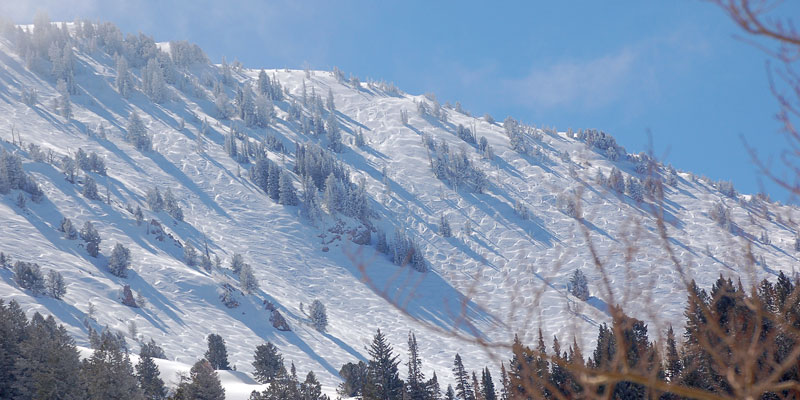 A close up view of the nose area provides a look at the scalloping.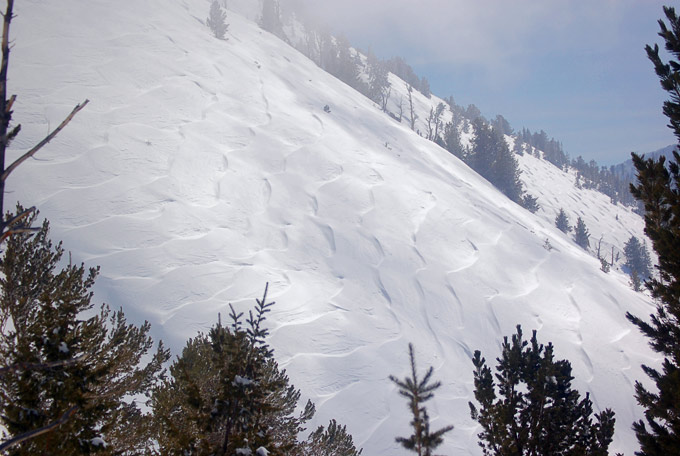 It was possible to ski through, kinda like skiing a mogul field in the backcountry.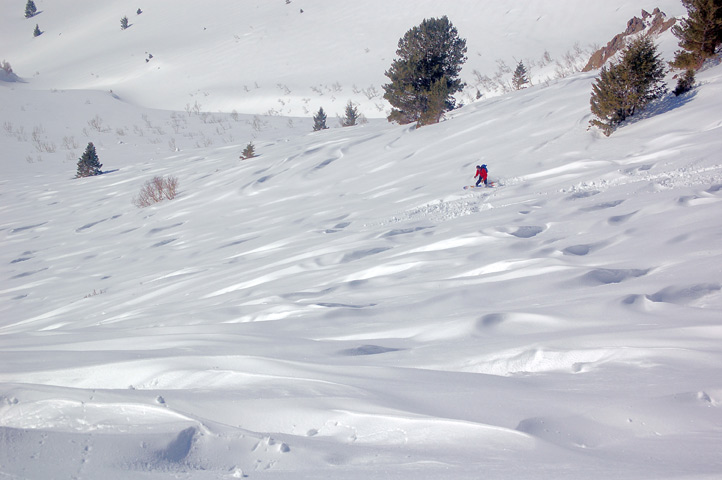 Wind scalloping damage was not limited to upper Porter Fork. This zoomed view of the northeast facing in upper Mineral shows similar effects.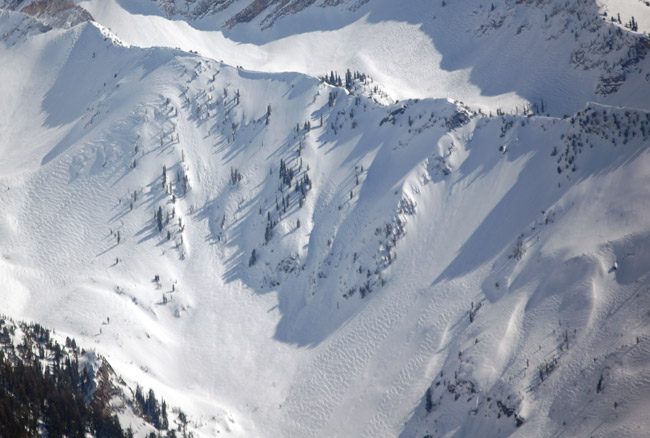 Along with an inspection of the wind damage, several wet slides were witnessed. These two, running before noon, on a mid elevation east face, into main Porter.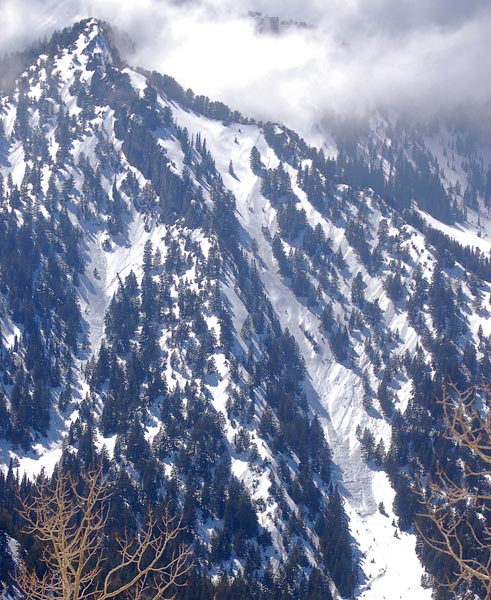 Another slide viewed, crossed the popular up track route in west Porter, also putting debris across a portion of the ski hill.
---
copyright wowasatch.com