February 1
Alta guard station-Cardiff-Reynolds flat
Elevations, slope angles and aspects
7500-11'000-angles over 35°, all aspects
Snow conditions
6-10" new snow of the light and dry variety over a variable base.
Hoar frost was noted on mid elevation shady aspects.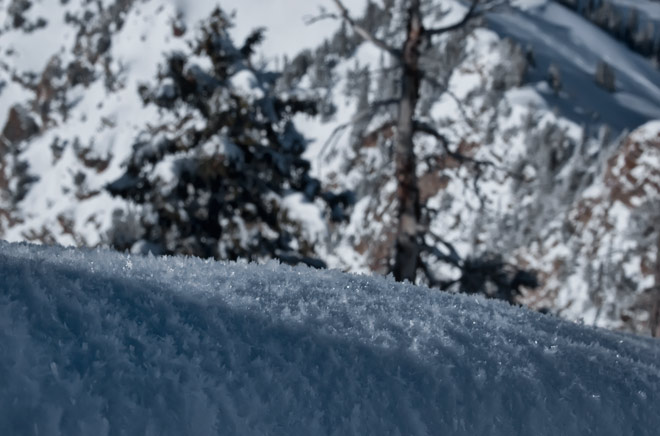 Shallow surface sluffing with ski cuts on steep slopes and from heating
Day time heating will have crusted much of the south facing.
Avalanche activity
Have searched several times with a zoom for naturals in Mineral.
The arrows point to an older crown in the Santiago-Marietta area, ne facing.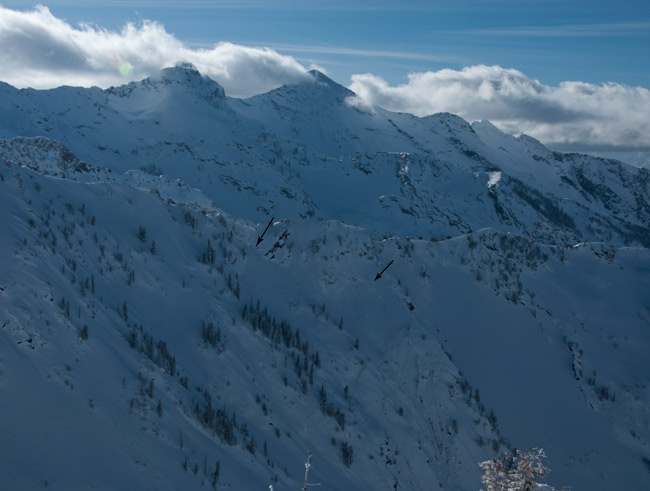 No idea of timing, depth or size
Weather
Partly cloudy with some pesky mid elevation clouds lingering throughout the day. Moderate temperatures, light wind.
Evaluation
Healing of deeper instability continues.
Good success skiing slide paths running during the mid-late January cycle.
No attempt was made to ski Cardiac ridge which didn't slide.
© wowasatch.com