February 26
Porter Fork-Gobblers Knob-Porter Fork
Elevations, slope angles and aspects
6200-10200', Angles over 35°, north facing aspects
Snow conditions
2" of new snow, medium density, over 8-10" recent storm. Storm total, 12-14".
The most recent snow was bonding poorly(density change).
Day time heating was enough to initiate some wet activity, limited to small rollers and surface sluffing from my viewpoint.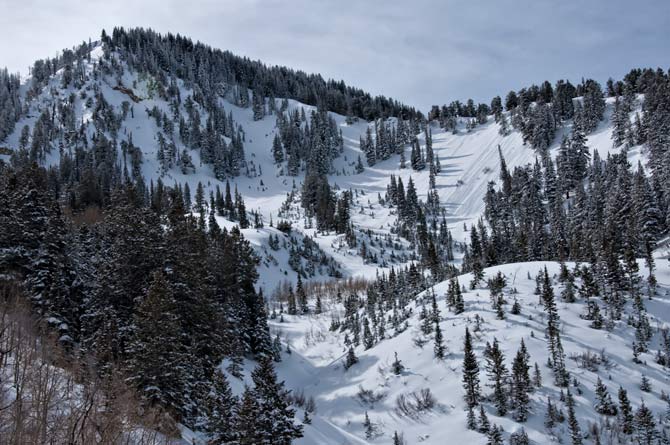 (The above ski hill is commonly called Paradise. Northeast facing shoulder of Raymond.)
Avalanche activity
I went to look at the reported "monster" slide on the shoulder of Gobblers Knob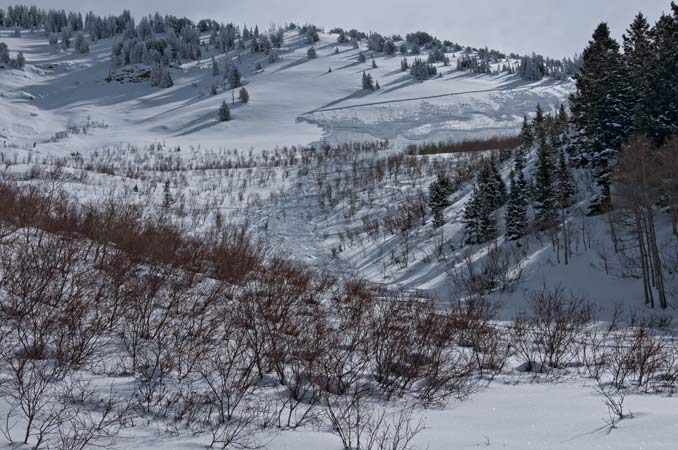 The slide was a repeater sliding on the same layering.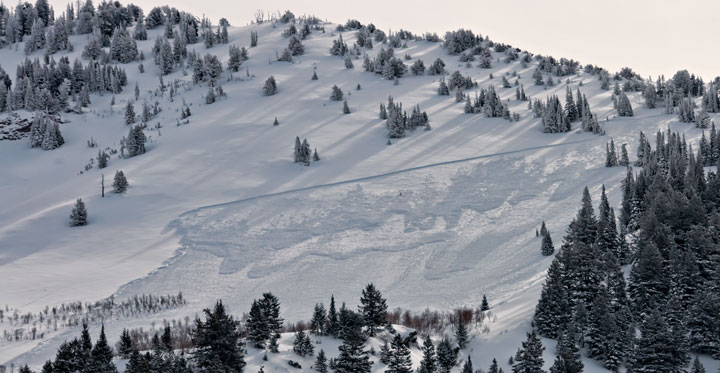 The first occurrence was nine days earlier, February 15.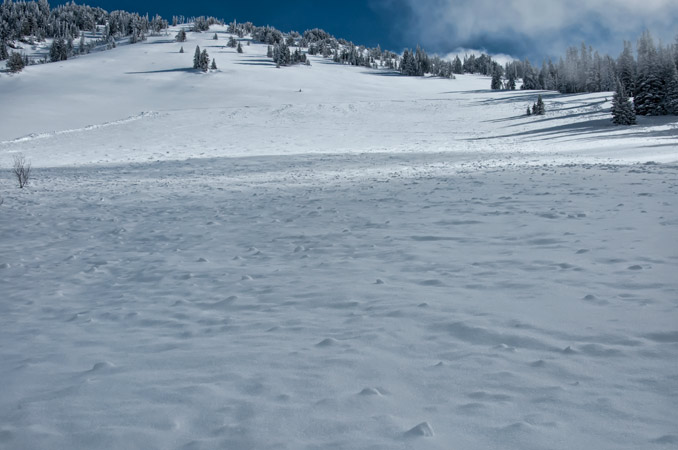 This slide broke out 50-75' higher.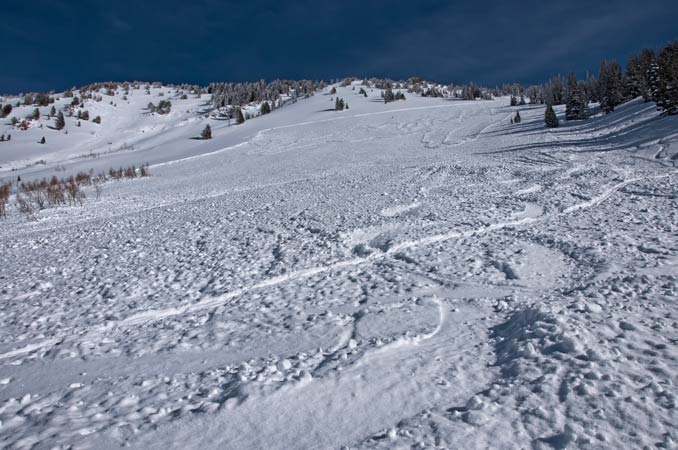 Width was about 100 yards. Fracture depth averaged 12-14". I did finding portions with a depth of two feet+ in more drifted areas.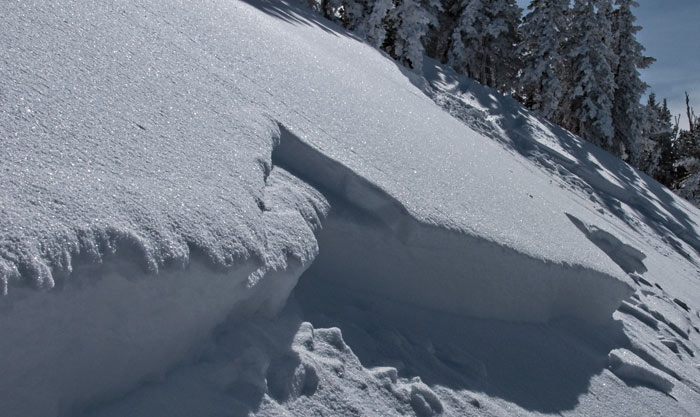 Fracture on the shoulder was close to the ridge(20-30' lower). It followed the same path as the earlier slide with the main path running 800-1000 feet.
Two fingers made the lower break over and continued in the gullies for another 400 vertical feet or so.
I checked the crown in four or five different places, finding small grained facets to be the weak layer. Fist to one finger hardness.
Cabin run
A recent avalanche was observed on the cabin run, Gobblers Knob.
The slide ran on wnw facing, skier's right side, open area west of the aspen grove.
May have been a remote trigger since a single ski track was also observed west of the slide.
Fracture was near the ridge and the slide descended to the flat above Pole canyon.
Mineral Fork
Two additional slides were observed in Mineral Fork.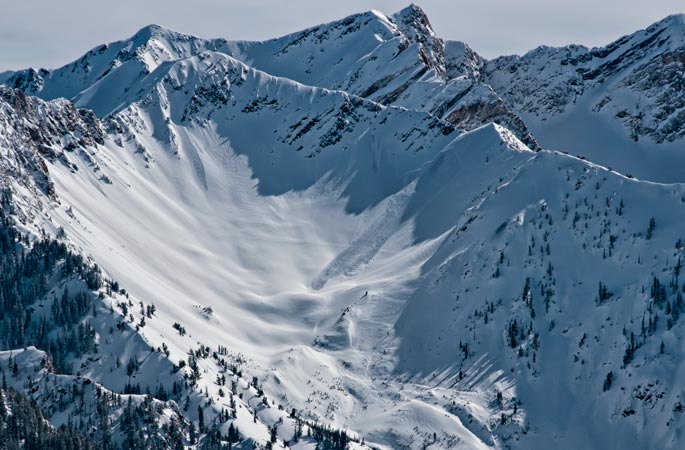 These were the result of heli bombing.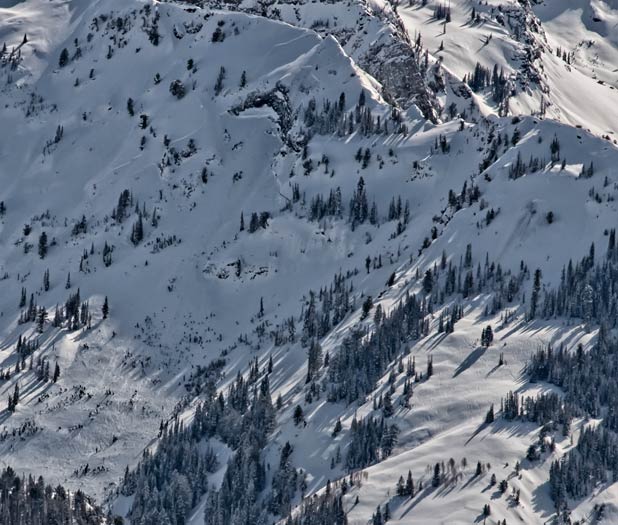 The larger of the two is the path which killed two snowshoers several winters ago.
First path after breaking into the open on the summer trail.
Weather
Partly cloudy skies, mild temperatures. Winds were light from the west along the ridge.
Evaluation
Millcreek continues to produce.
Instability is likely in buried faceted layering, especially mid elevations.
Lingering potential within new snow layering on wind drifted lee aspects and wet activity with day time heating.
© wowasatch.com