November 13
Albion, Sugarloaf and Collins
Elevations, slope angles and aspects
8300-10k, angles over 35°, all aspects.
Snow conditions
4" new snow over a variable base(bare ground and crusts). The new snow was light density and bonded well to the old snow surface.
Slopes over 35° would almost sluff. Care was needed to avoid ski base and bodily harm.
The most consistent coverage was above 9k on the shady side. Crusts were more supportable on northeast facing aspects.
Weather
Partly cloudy to clear skies. Cool temperatures. Winds along the ridges were from the west with speeds under 15 mph.
Snow pit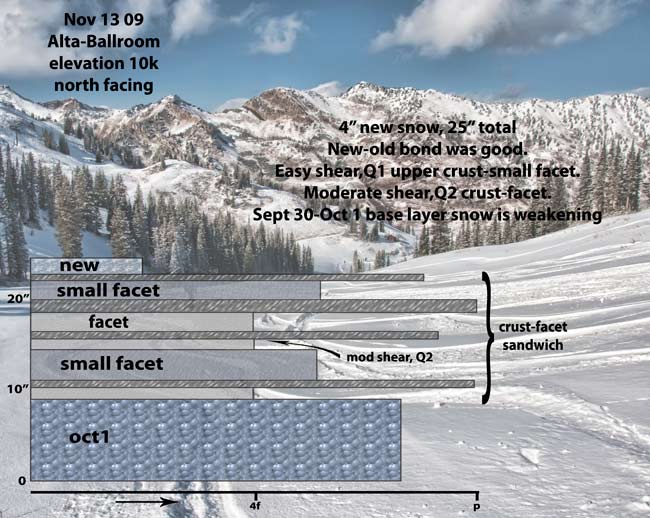 Evaluation
Good stability on all aspects at all elevations.
Future instability would be dependent on forecast? snow amounts, bonding of new snow to the light density and wind.
Weather guessers are not suggesting snow amounts required to activate weak older layering.
© wowasatch.com