November 19
Millcreek, Porter Fork
Elevations, slope angles and aspects
6200-9400', angles over 35°, north facing.
Snow conditions
Porter fork road had several inches of packed snow. Beyond the road, snow cover was 4-12" total.
Old snow line was 8500-9k on shady aspects. 6-8" recent settled snow.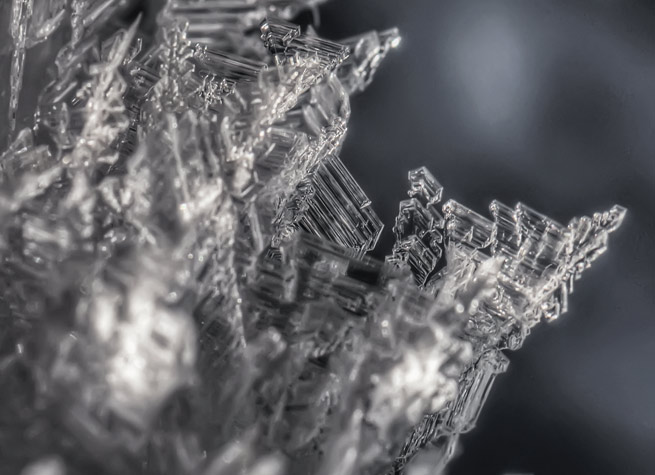 Surface hoar capped all snow.
Weather
Partly cloudy skies and mild temperatures, with the inversion cooling lower elevations.
Avalanche activity
Slab rock in main porter had avalanched late in the last storm on facets under the thin melt freeze crust.
The slide ran to the upper breakover, about 600 vertical feet.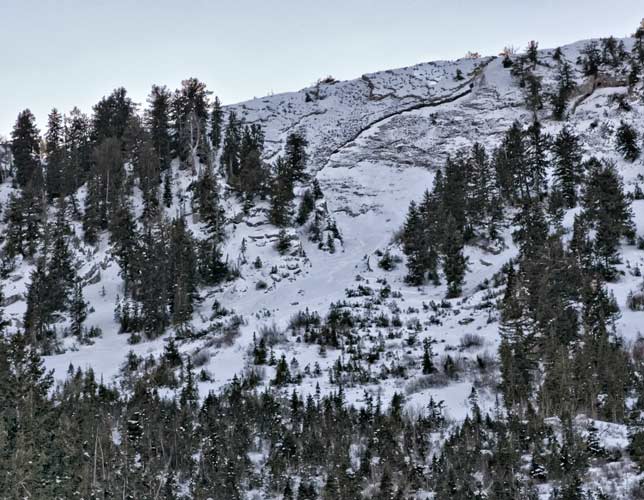 Path is greased and waiting for a load.
Snow pit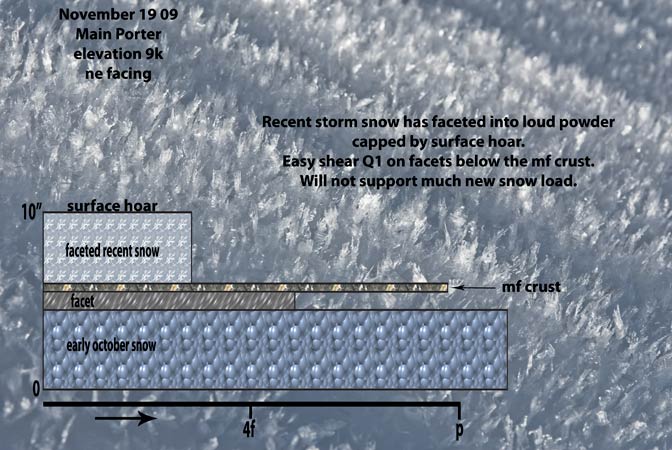 Evaluation
The entire snow pack has faceted, with the exception of a rotting thin melt freeze crust and a few inches near the ground, lingering from October. Weather guessers have wind followed by a few inches. Amounts are unlikely to provide required load for widespread instability but, it ain't gonna take much in terrain lacking anchors.
© wowasatch.com