Outdoor Retailer Show
I always attend the Outdoor Retailer show when it comes to town twice a year.
The winter show is the best.
A few pictures.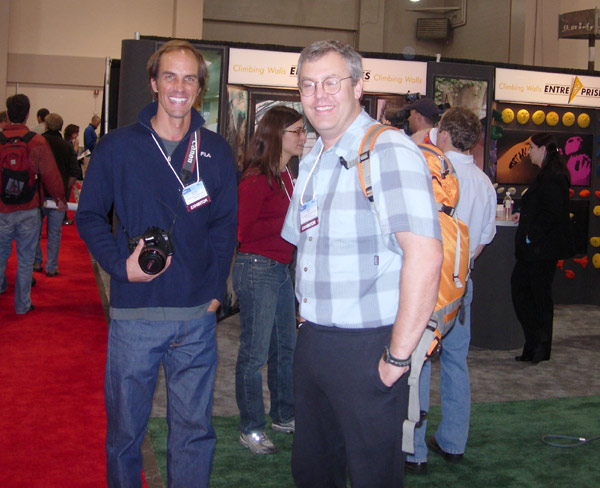 Boone Speed a great climber and splitboarder whoe unfortunatly moved out of town, with Brian of Salt Lake, backcountry skier and climber.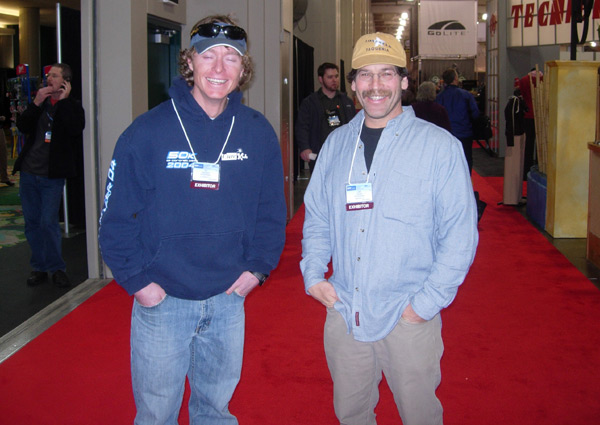 BJ Brewer, famous telemark skier standing with Leroy Cohen, famous ski photographer.

New G3 skis.
The Reverend on the left is a very nice ski.
Best of show from my testing at the Backcountry Basecamp.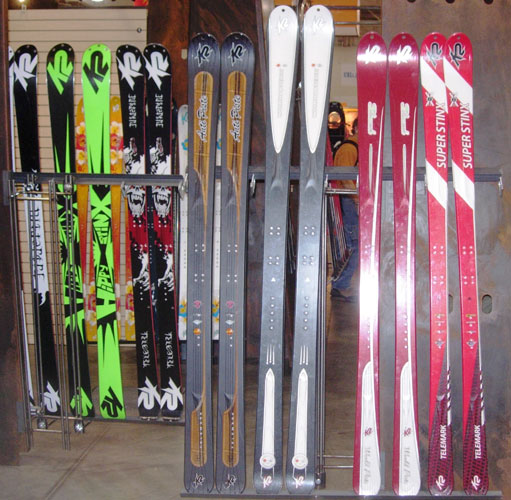 K2 tele skis.
Anti piste, Work stinx, World piste and Super stinx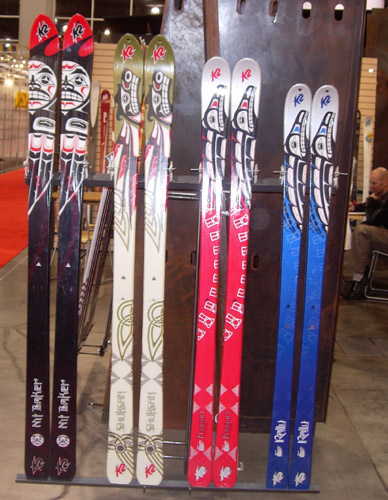 K2 AT skis
Mount Baker, Shuksan, Chogori and Sahale.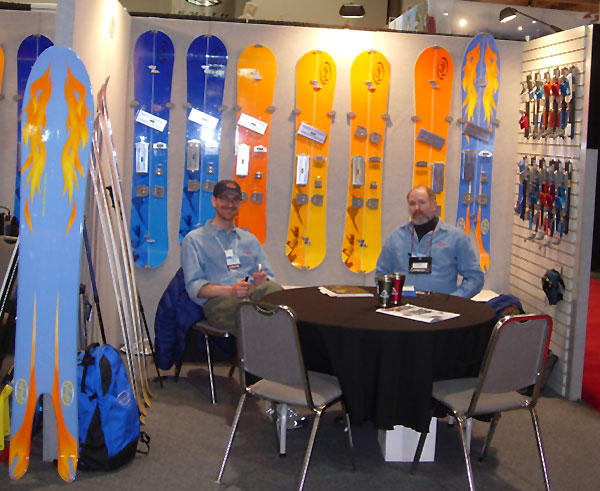 Voile booth with Dave Grissim and the Canadian rep sittting in front of the new spltboards.
The big gun 195 is leaning.

New 153 splitboard for little people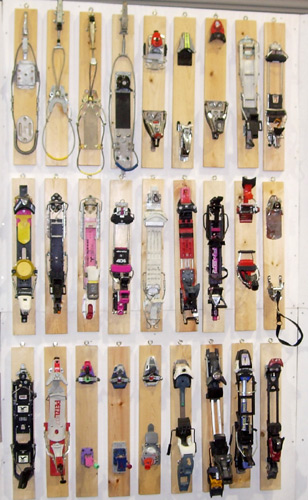 Lou Dawson's AT binding collection.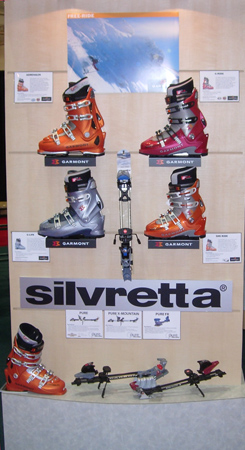 Garmont AT lineup.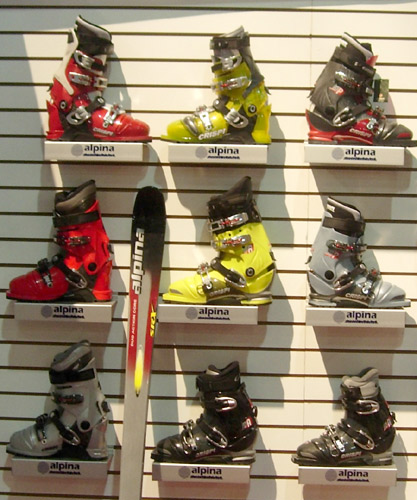 Crispi boots including the new AT boots.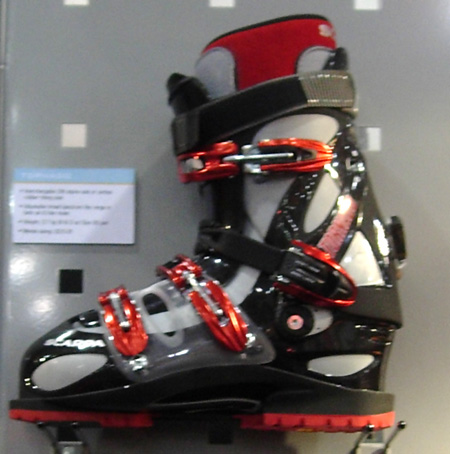 BD badass, otherwise known as the Tornado.
Four buckle AT boot.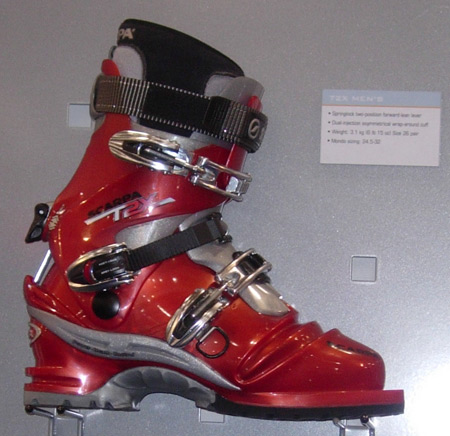 The new T2, finally fixed the way it should have been from the get go.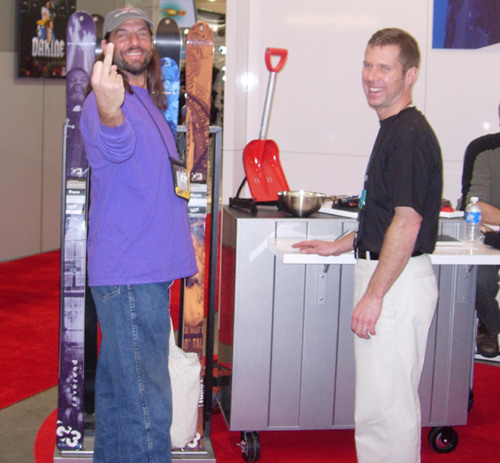 What maynard g. krebs thought of the show.
I thought it was better than maynard, with an item or two I wanted, but picked up only GU.
---