October 2
I did a walk-run beginning just off I-80 and the East canyon exit, following the road around Little Dell reservoir till I could access the Morman trail continuing to Big Mountain pass.
just up canyon from Little Dell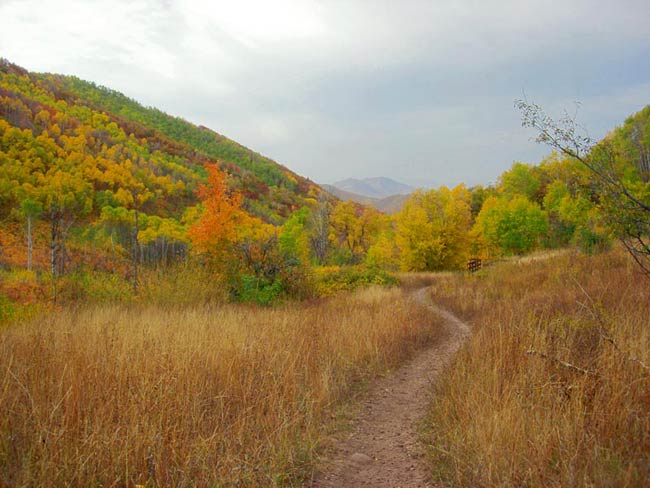 Affleck park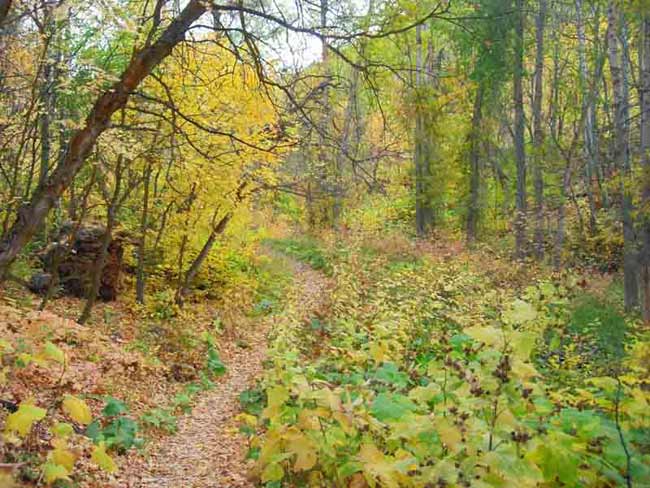 beyond the park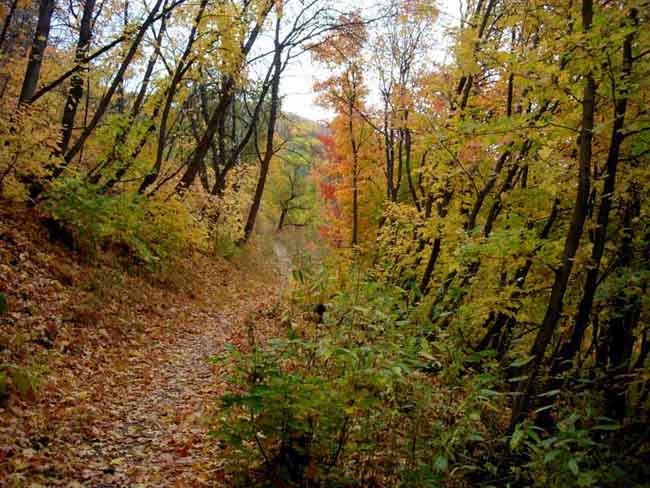 even the ferns are changing color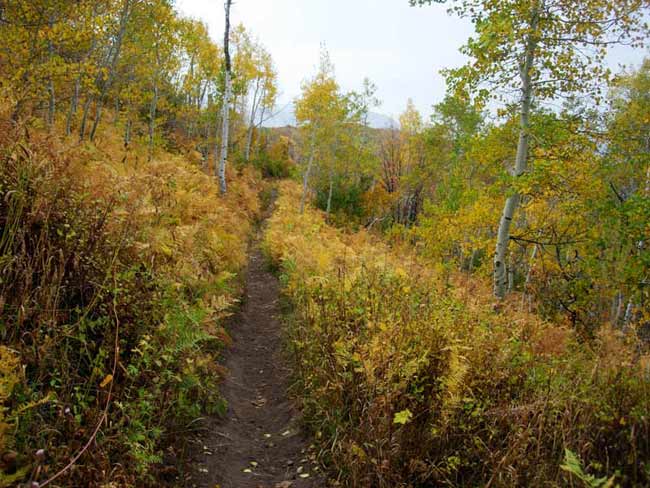 looking back down canyon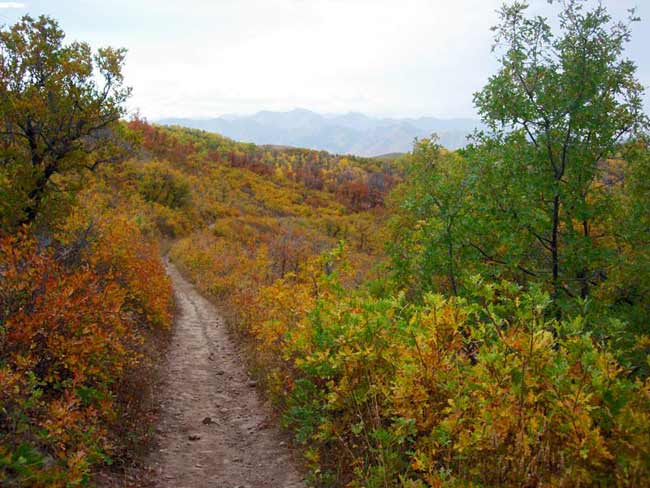 nearing the pass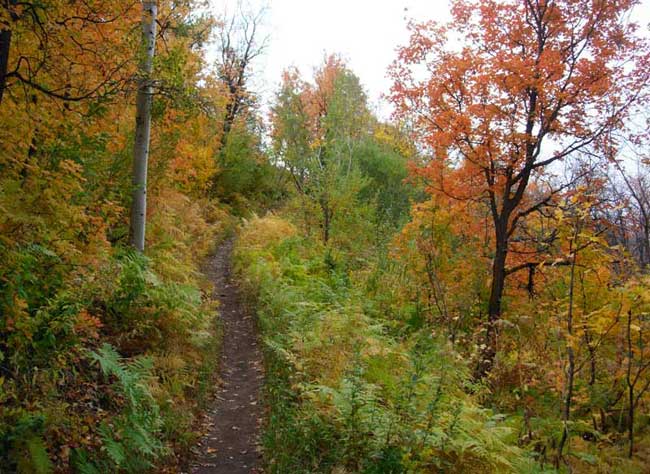 From Big Mountain pass I headed south on the Great Western trail dealing with the unusual ruggedness and steep ups, steep downs. From the top of Bald Mountain, the main central Wassatch is in view.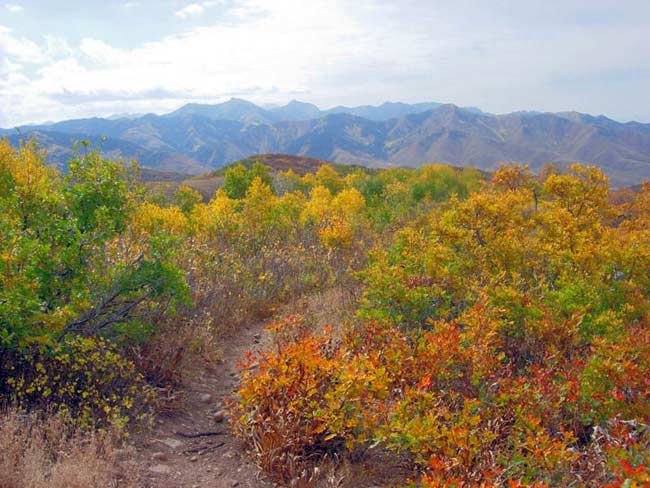 Looking to the west, both Mountain Dell and Little Dell reservoirs can be seen, along with Parleys and Emigration canyon mouths into the valley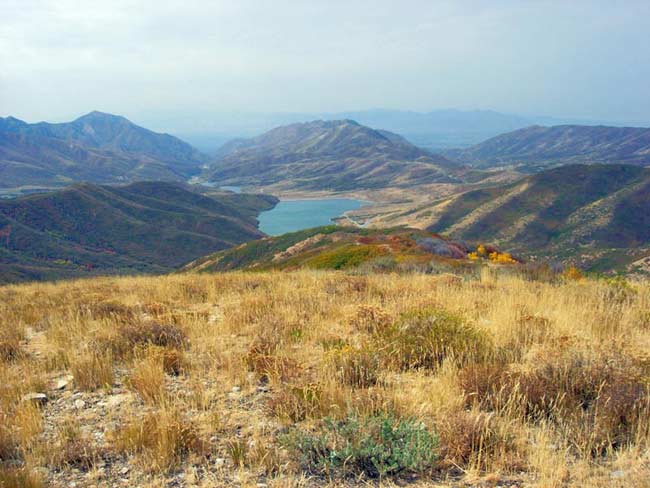 Descending from the high point, the sun would illuminate sections of aspen when it poked through the clouds, providing nice bursts of yellow.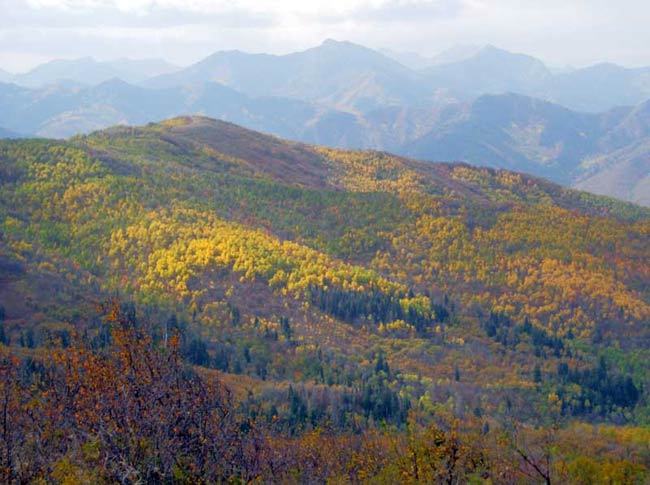 I descended off the ridge into Alexander creek to complete the loop. Near the bottom some interesting color patterns and deformed tree shapes added interest.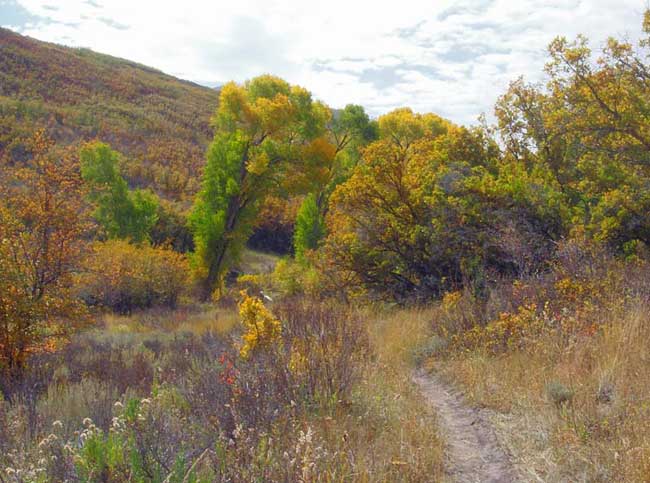 Mountain Dell golf course comes into view just before the end of the trail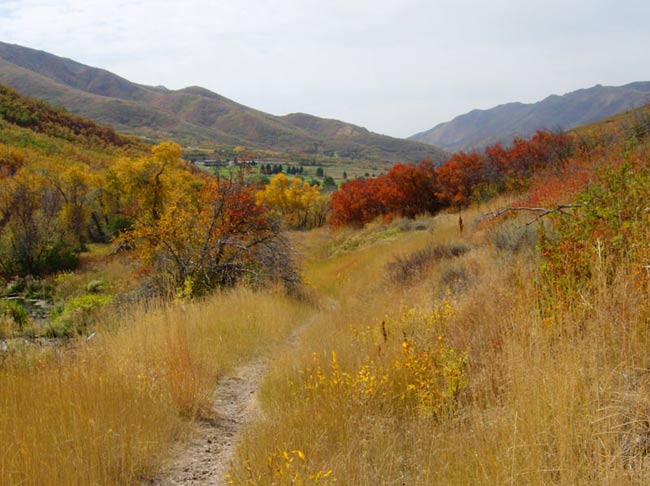 ---