October 8
After a day or two of settlement, I walked up Cardiff to have a look at the snow.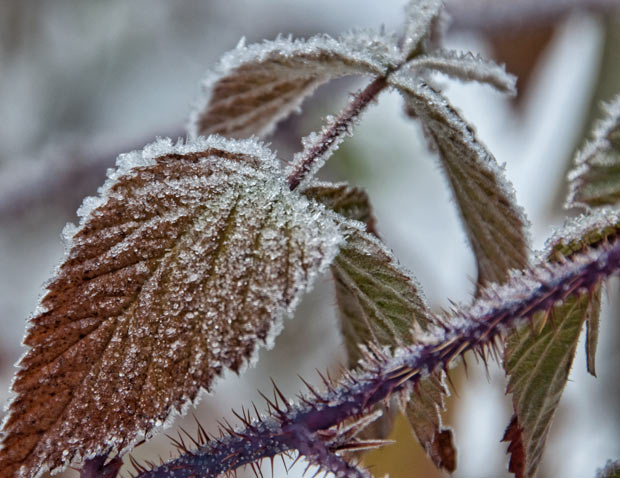 Hoar frost had formed low in the canyon. It melted quickly and wasn't found up high.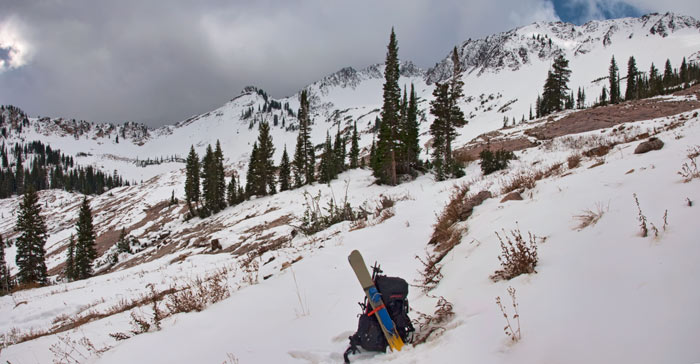 Shallow snow cover dictated the use of special equipment.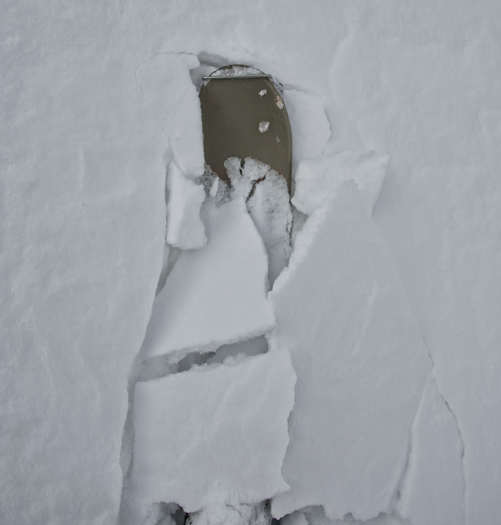 Winds had created some isolated areas of drifting.

From Superior ridge, a view of the coverage in upper Little Cottonwood canyon.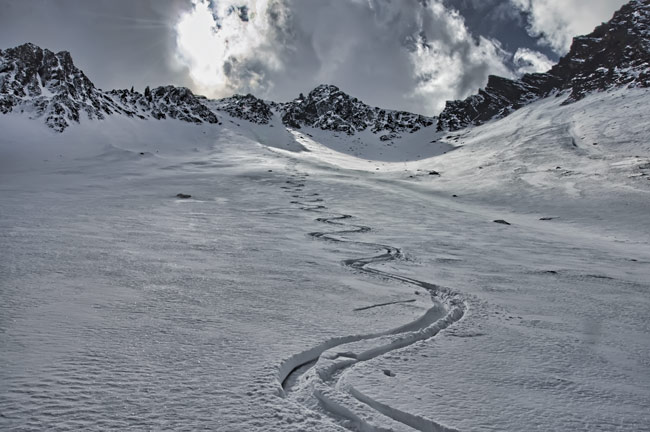 Turns in the bowl.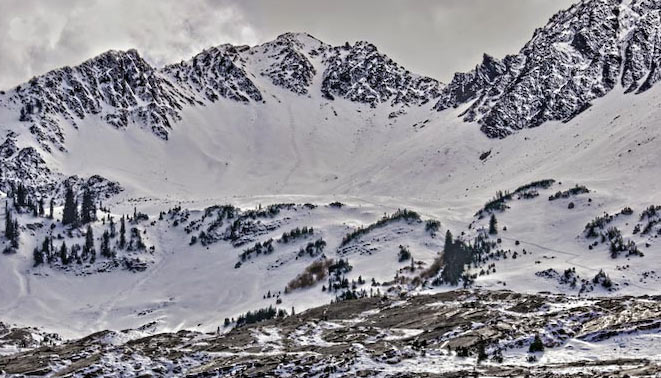 Still a little lingering color.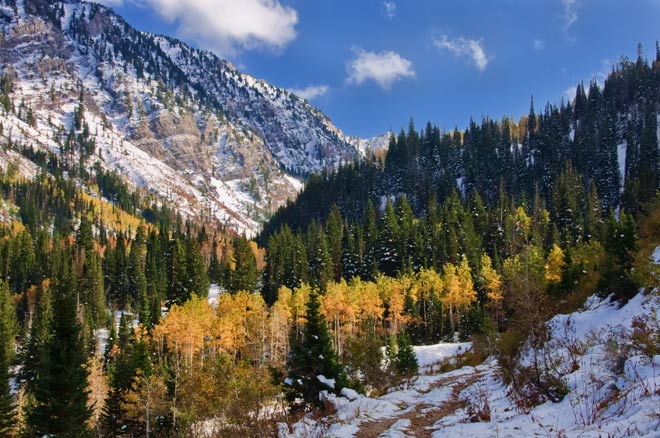 Snow conditions: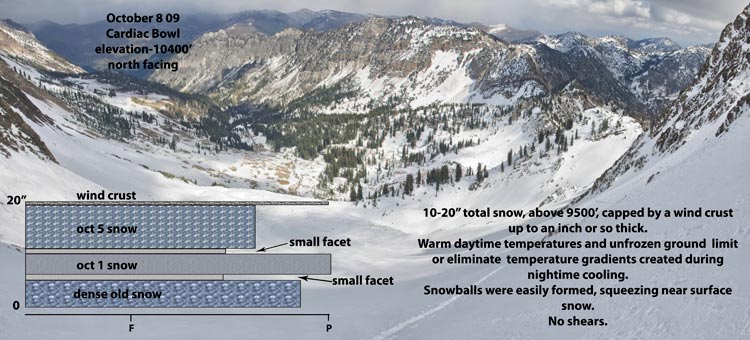 Ski conditions would be a threading of the needle through the rocks.
© wowasatch.com