January 21
Mill D north fork, West Desolation, Reynolds peak, Spruces
Elevations, slope angles and aspects
7500-9800', angles over 35°, all aspects.
Snow conditions
10-16" recent snow over a variable old surface.
The recent snow had settled nicely with, easy trail breaking and consistent dense, creamy descents.
No cracking or collapsing observed.
South facing did get heated enough to crust, especially those with a west component, with rollers observed at lower elevations in the pm.
Weather
Clear to partly cloudy skies, moderate temperatures and light wind
Avalanche activity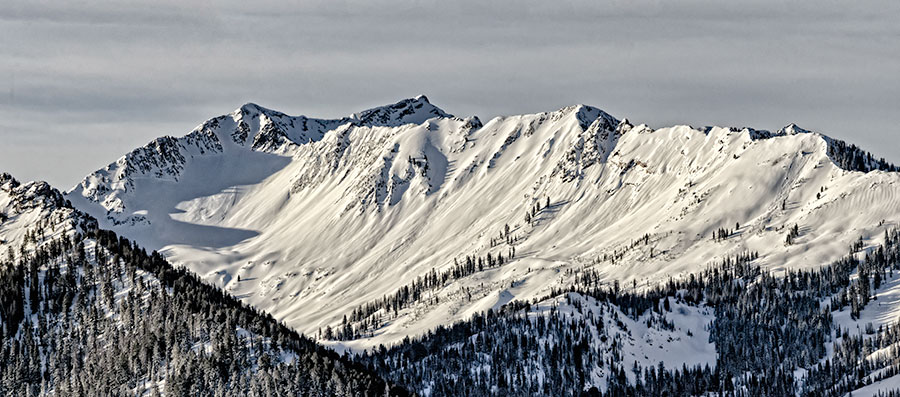 Big slide in Cardiac bowl, crown along the rock bands. New snow slides Cardiac ridge and Ivory.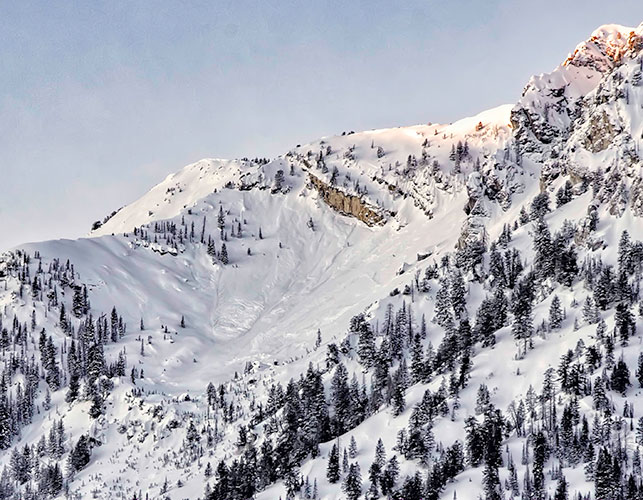 Crown and sluffs on the Diving Board in Cardiff fork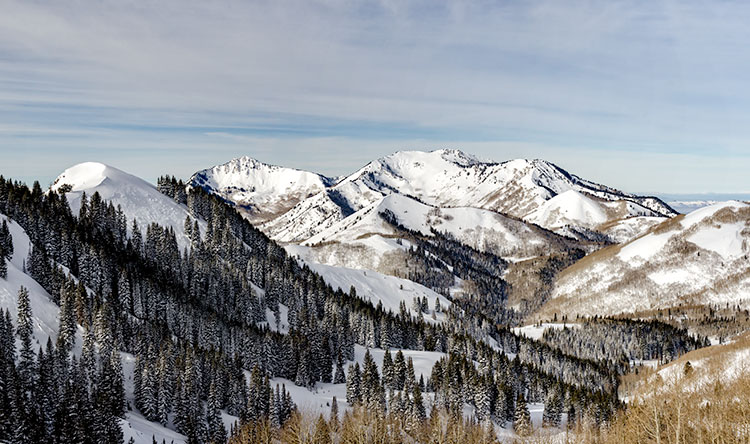 Five slides in the photo, West Desolation ridge(coupla hundred yards wide), Raymond(skier's right chute), Gobblers se facing, Reynold east facing and Wilson chutes.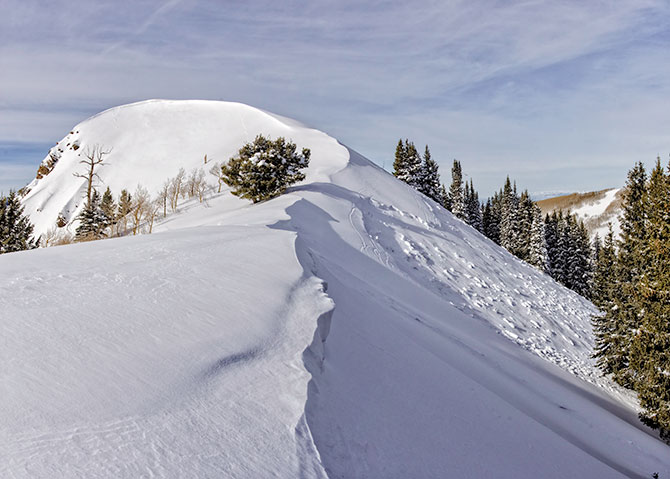 West Desolation crown.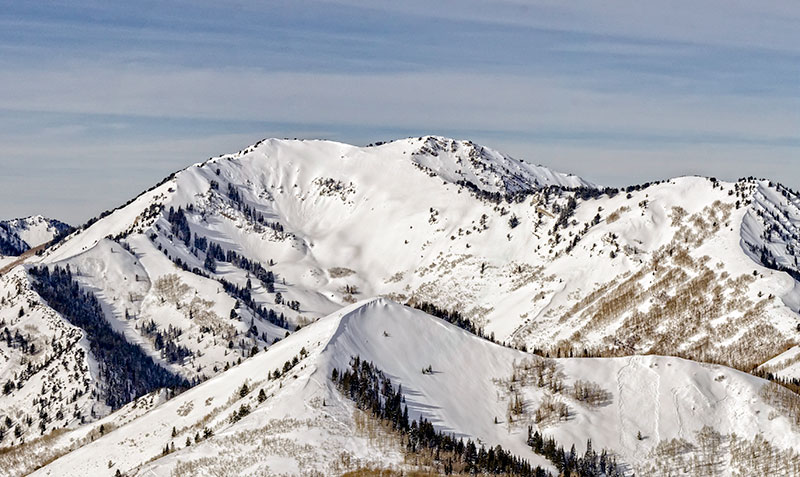 Reynolds-Butler basin, skier triggered new snow only on Reynolds, naturals in Butler.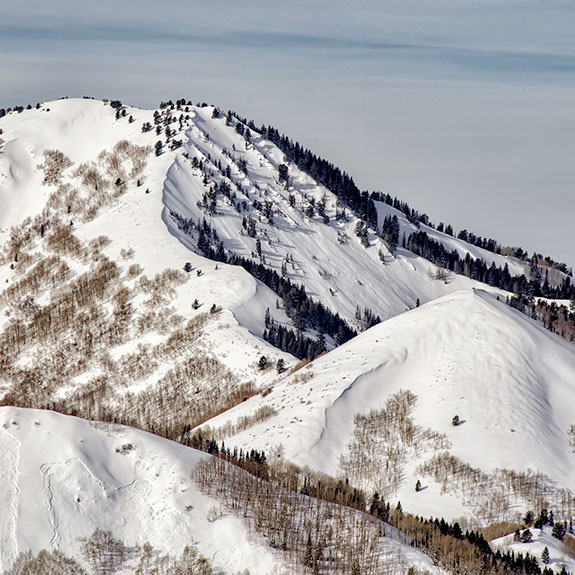 Looks like the chutes wall to walled on Wilson.
Evaluation
Most avalanches occur during and shortly after storms so...
Would expect settlement to stabilize.
Isolated potential for slides breaking into older recrystallized layering.
Weather guessers have an active weather pattern continuing so...
Future stability will be dependent on new snow amount, bonding of new to old surface, temperature and wind.
© wowasatch.com