October 5
We had a storm yesterday with snow in the mountains. Didn't snow enough to ski so I went for a run in the foothills beginning at the mouth of City creek and following the route taken by the steeplechase race in the spring.
Mouth of City Creek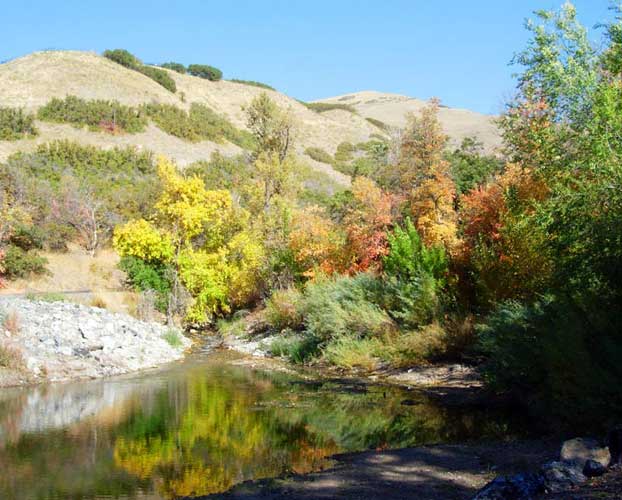 Meadow beyond I street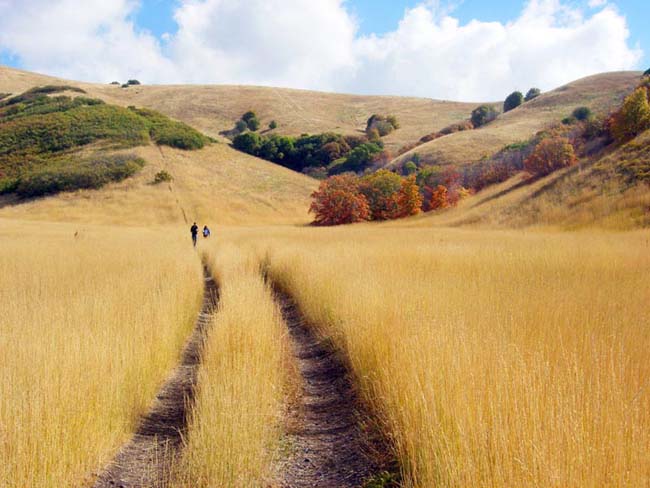 A very red tree along the Twin peaks trail above the aves.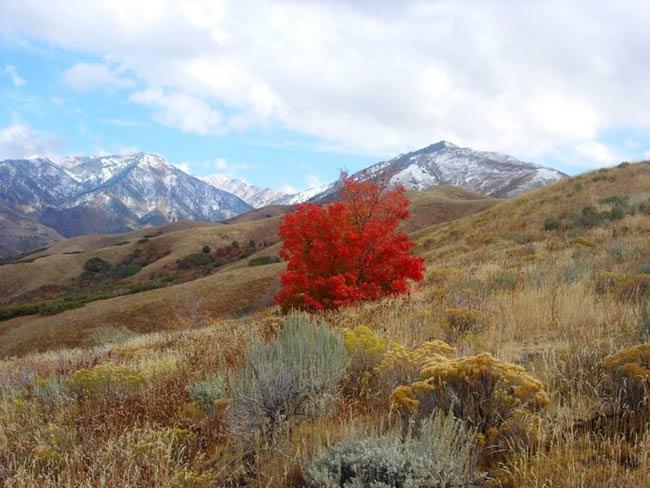 A few more red trees. Black mountain ridge to the looker's right, with Grandview Peak barely in view in the mid background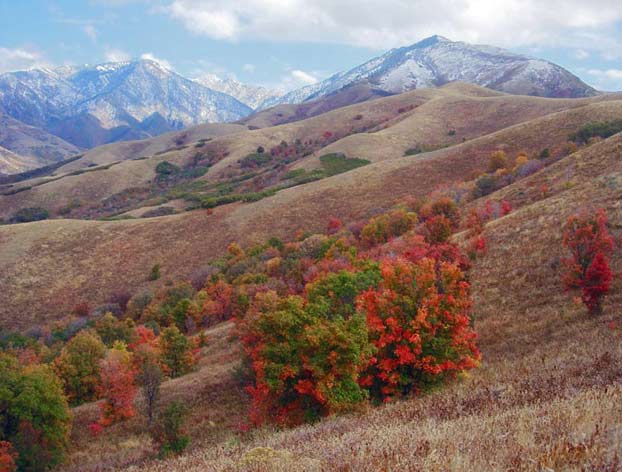 Snow on the Smuggler's Gap trail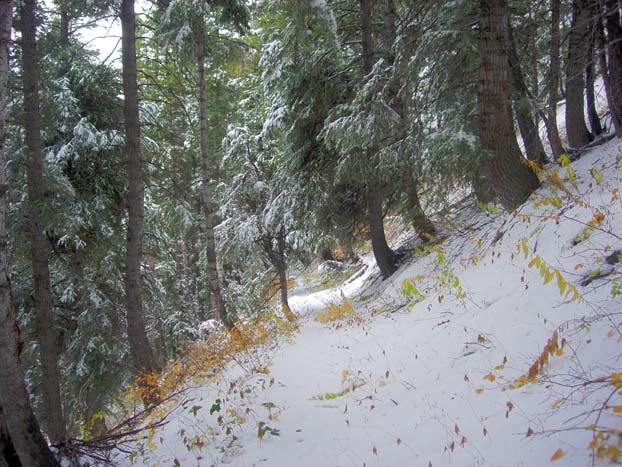 Sunlight filtering through the trees.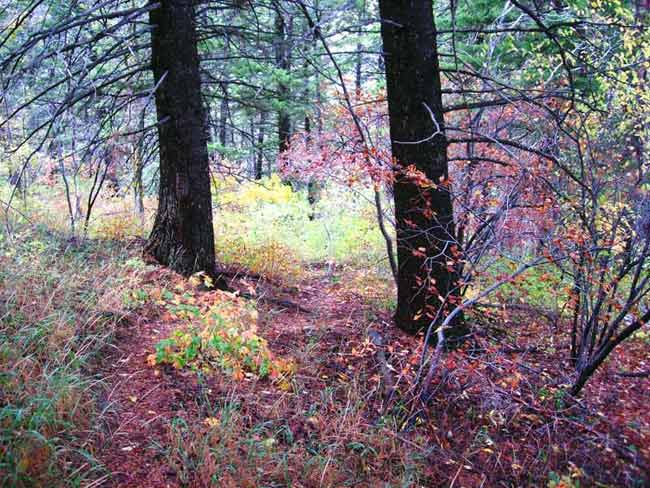 Upper road in City Creek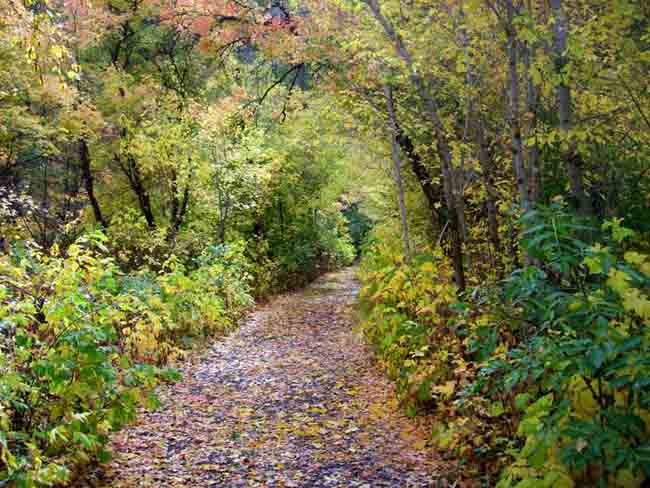 An upper section of trail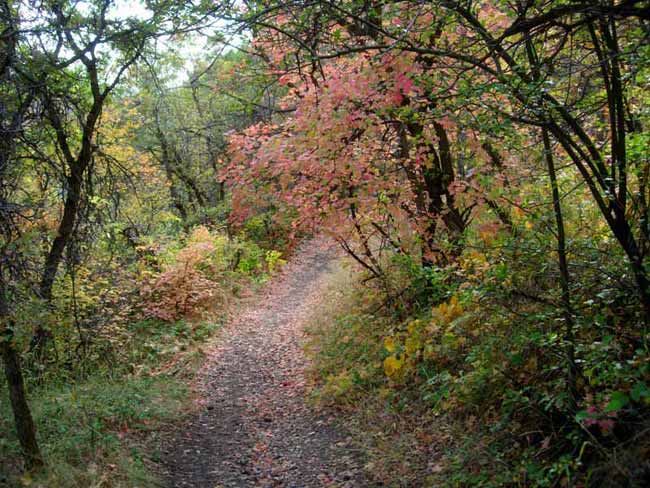 Below the shoreline trail junction, looking into the valley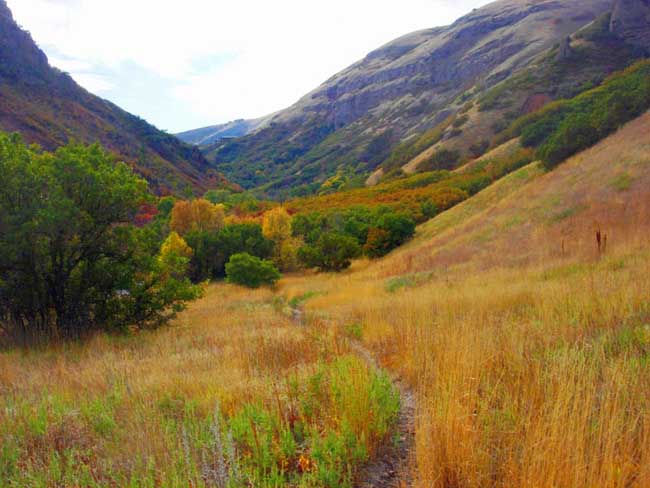 I did the run several days later with the leaves in the upper canyon really going off and the snow melted.
---